Will Your Composite Fillings Break?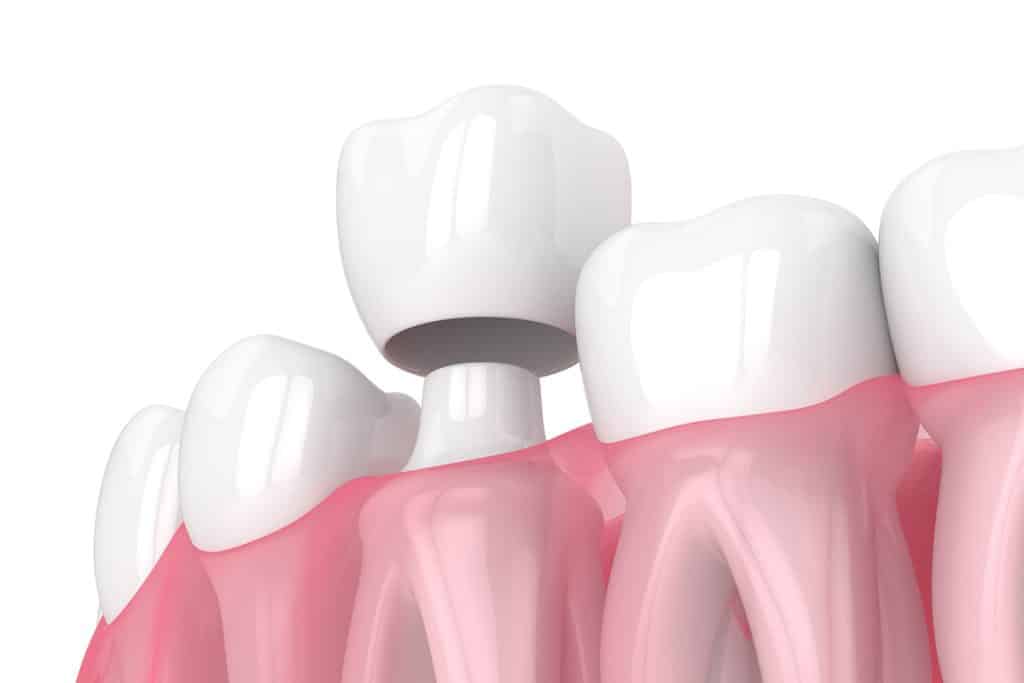 Composite fillings are strong, attractive alternatives to traditional mercury amalgam. Their tooth-colored material provides a seamless, natural look, especially valued for teeth that show when you smile.
Many patients express concerns that their composite fillings may not be as strong as metal and that they might break. Fortunately, composite fillings are tough enough to withstand a strong bite force and can last several years with proper maintenance.
How Composite Fillings Work
Composite fillings incorporate tooth-colored powdered glass, silica, quartz, or ceramic materials in a liquid resin base. The dentist adjusts the shade of the filling to match your tooth precisely.
Receiving a composite filling is a comfortable process. To prepare for a filling, your dentist first numbs the area around your tooth with a local anesthetic. Then, they carefully remove any damaged or decayed tooth material using a dental drill. The dentist applies a substance that promotes a strong bond between the tooth and the filling.
Your dentist fills the prepared cavity with resin one thin layer at a time and then cures the resin with UV light. After completing the filling, the dentist shapes and polishes it to fit perfectly with your bite.
Advantages of Composite Fillings
Attractive
Composite fillings blend into the natural tooth surface and produce a healthy-looking smile. They are especially valuable in the front teeth and those that show when you smile.
No Harsh Chemicals
Placing metal amalgam fillings may involve exposure to mercury vapor and other harsh chemicals. Composite materials are safer for both dentists and patients.
Strengthen Teeth
While a large metal filling may weaken your tooth and make breakage more likely, a composite filling strengthens a tooth.
Repairable
If a metal filling chips or breaks, the entire filling needs replacement. However, if you chip or crack a composite filling, the dentist can easily repair the existing material.
Frequently Asked Questions About Composite Fillings
How long do composite fillings last?
Composite fillings last approximately five to seven years, but many patients find the material lasts even longer with proper care.
What causes composite fillings to break?
Composite fillings can stand up to tough wear, but consider avoiding the following practices to preserve them:
Chewing pens, ice, or fingernails
Using teeth as tools to open packages, etc.
Avoid clenching or grinding your teeth. If you believe you clench or grind your teeth at any time, ask your dentist whether a custom night guard may be appropriate.
Even if a composite filling breaks, repairing it is easier and faster than receiving a new metal filling.
Call Queens Crown Dental
Composite fillings can brighten and revive your smile while giving you years of high-performance wear. If you believe you have tooth decay or need a replacement filling, please don't wait to call our Honolulu, HI, office at 808-526-2800.
Recent Posts
Contact Us
Queen's Crown Dental
1329 Lusitana St., Suite #405
Honolulu, HI 96813
Monday | 7:30 am - 11 am
Tuesday | 8 am - 4:30 pm
Wednesday | 8 am - 4:30 pm
Thursday | 8 am - 4:30 pm
Friday | 8 am - 4:30 pm
Saturday | Closed
Sunday | Closed