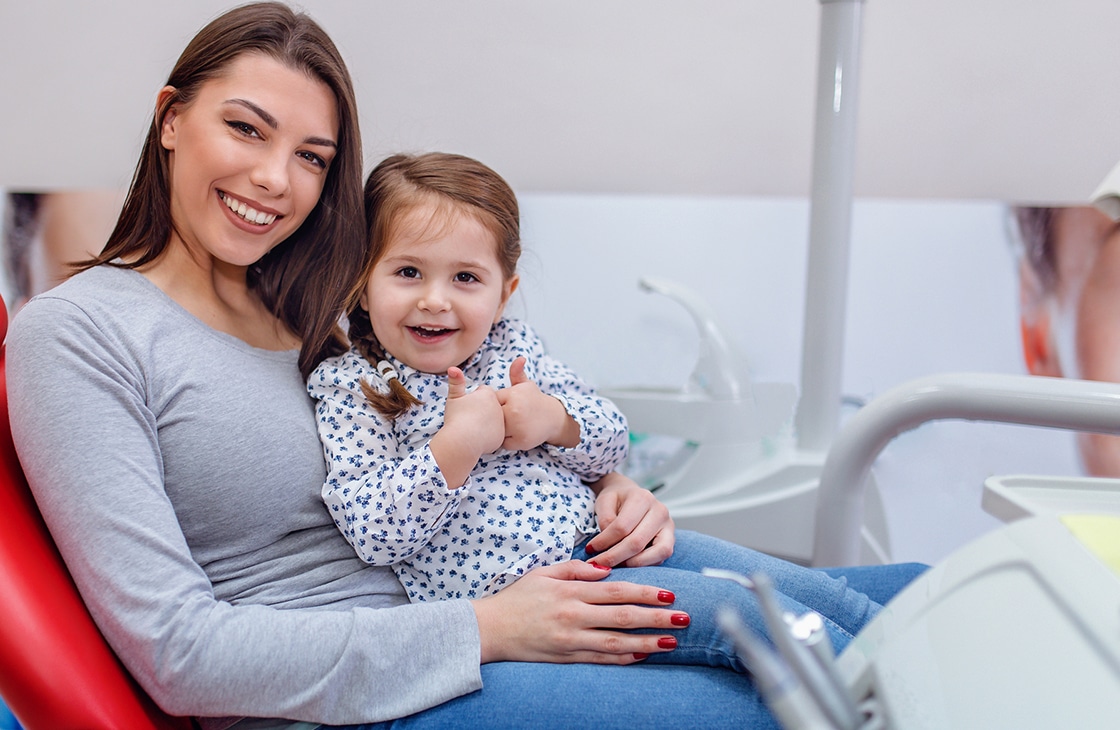 Queen's Crown Dental provides pediatric dentistry in Honolulu, HI. Call
808-526-2800
to learn more and schedule an appointment.
Pediatric dentistry specializes in providing dental care for children and focuses on creating a positive experience for children in a dental setting. In addition to teaching lifelong dental habits for a healthy smile, early dental care is important to take care of your child's teeth because they aid in speech development, assist with eating and digestion, and help maintain space for permanent teeth.
Learn More about the Early Dental Care
Comprehensive Oral Evaluation / Digital X-rays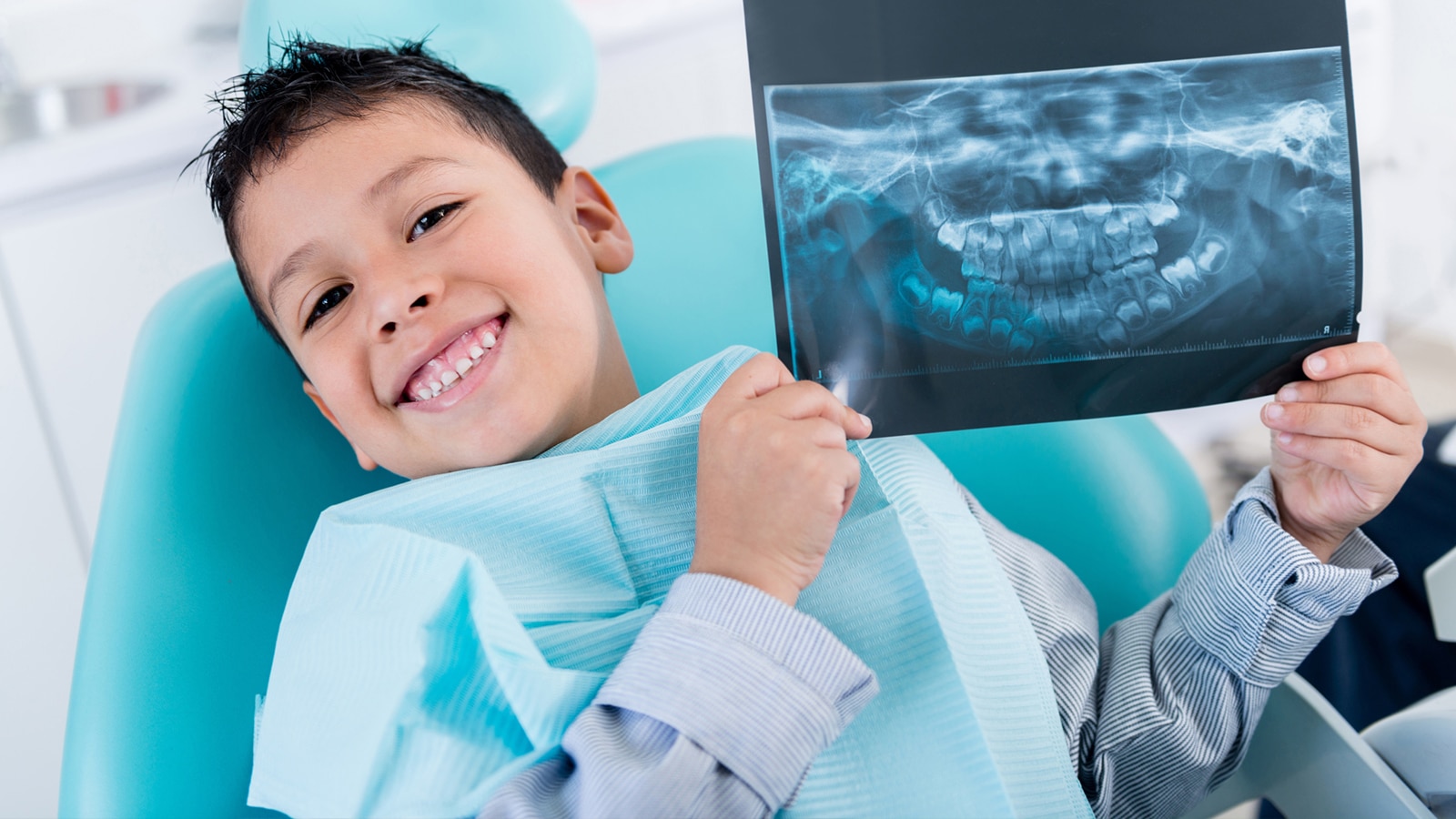 An oral evaluation is recommended every six (6) months to prevent cavities and other dental problems. Digital imagery is a valuable diagnostic tool used to identify decay, extra teeth, bone defects, tumors, cysts and check the progress of previous procedures.
Cleaning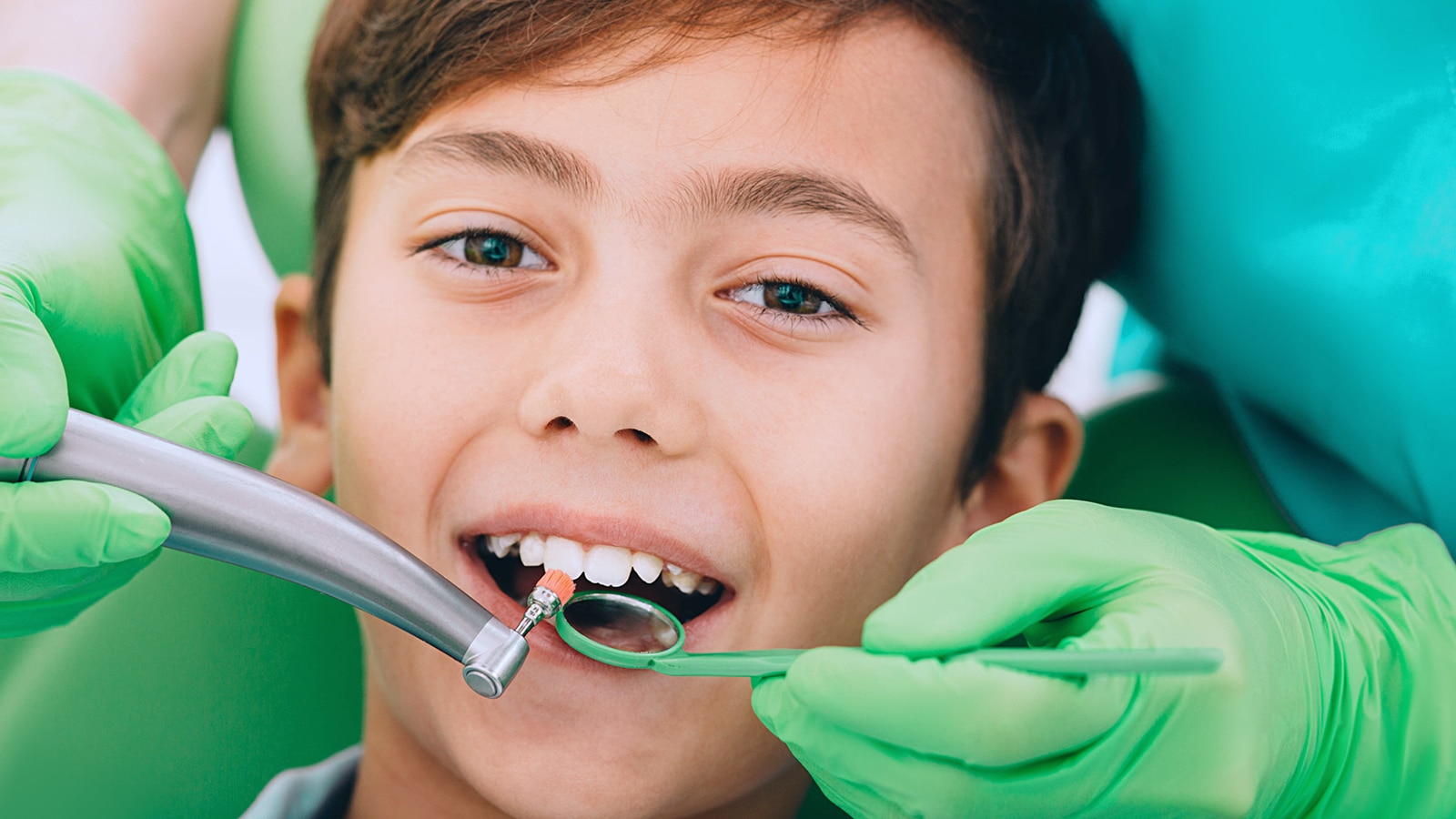 Regular cleanings help keep gums healthy and teeth cavity-free. A dental cleaning includes removal of tartar and plaque and polishing of the teeth to remove stains and prevent further buildup of plaque.
Fluoride Treatment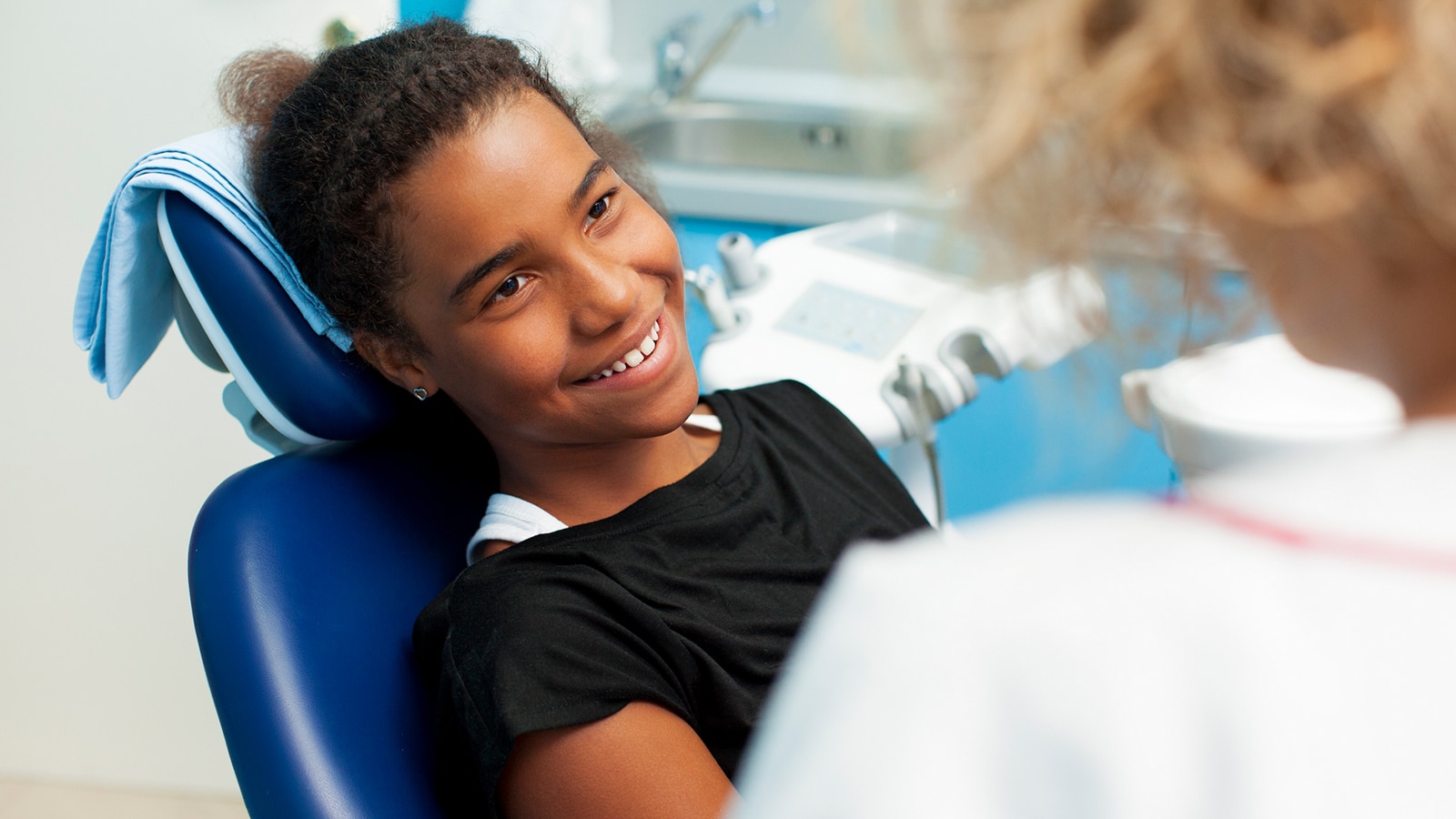 Fluoride is a natural substance that helps strengthen teeth and prevent decay. Fluoride treatments are administered at this office as an important component of pediatric dental treatment. The fluoride is applied to the teeth in a gel, foam, or varnish form.
Dental Sealants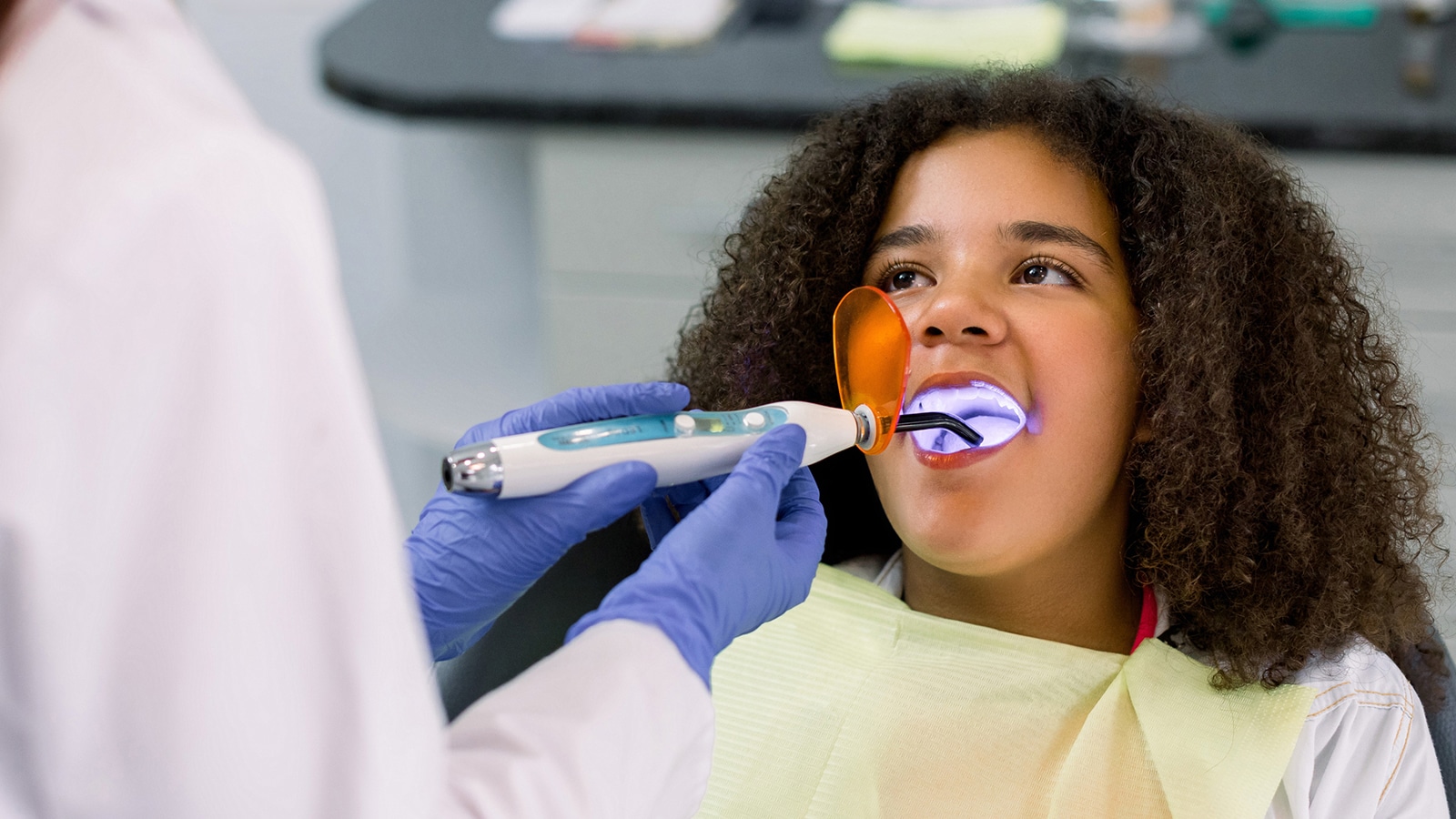 Dental sealants are made of a safe resin material which is applied to the surfaces of teeth (commonly permanent molars) to prevent cavities. The sealant material fills in the crevices of a tooth and "seals" off the tooth from cavity-causing agents like food and plaque. The teeth are prepared for the sealant application and the sealant is painted directly onto the chewing surface of each tooth and then hardens. Sealants are applied in one visit.
Mouthguards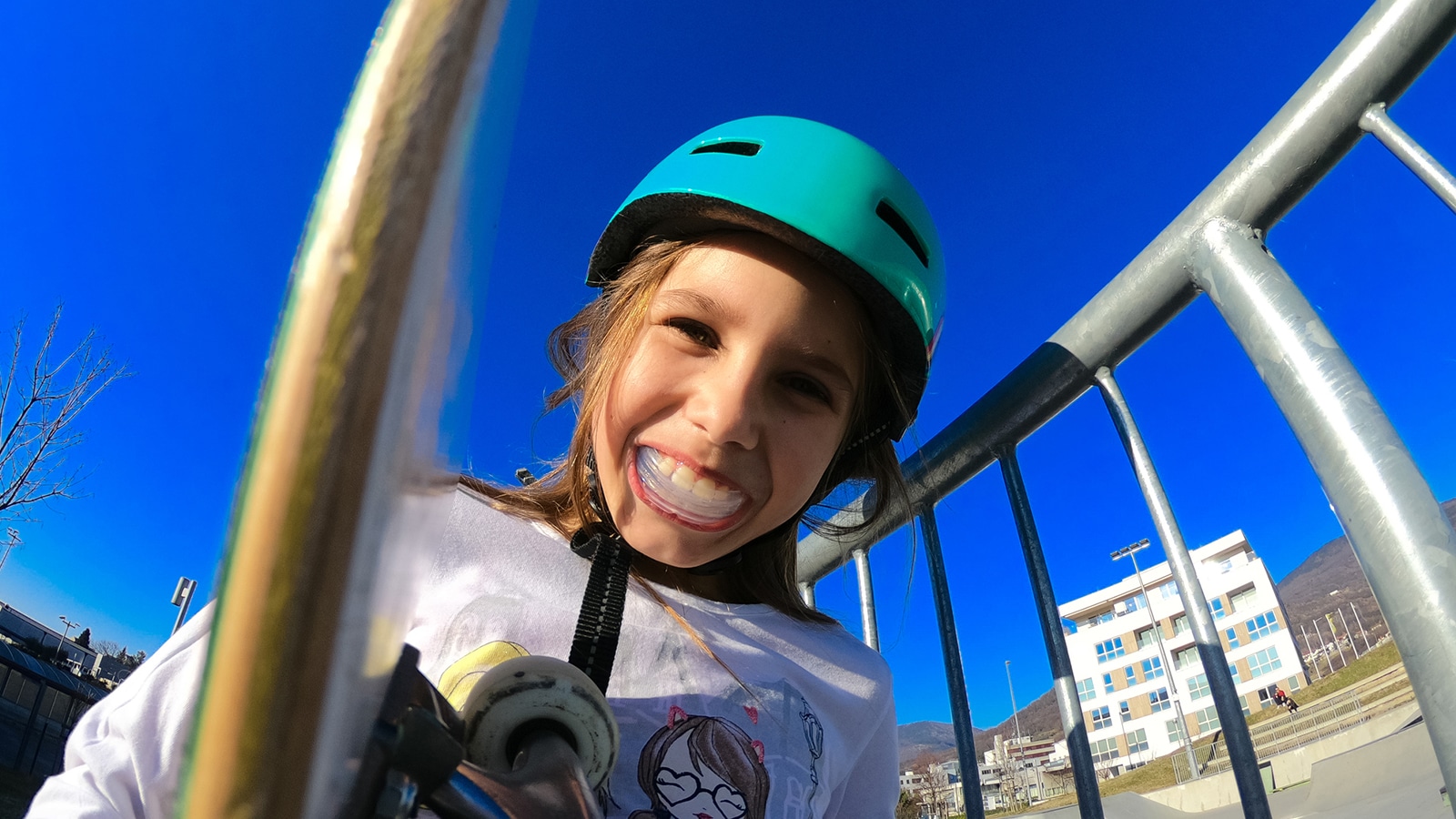 Custom-fitted mouthguards from your dentist are preferable to cheaper products available from a store. Many school athletic programs require participants to wear a mouthguard. Athletes who are wearing braces will particularly benefit from a custom-fitted mouthguard.
What is Pediatric Dentistry?

Pediatric dentistry is dental care for children. The typical age for pediatric dentistry ranges from infants to young adults. Pediatric dental care focuses on the specific needs and oral health concerns that affect children. The ultimate goal is to help children establish a firm foundation for a lifetime of dental health. 
Queens Crown Dental provides pediatric dentistry in Honolulu, Hawaii. Call 808-526-2800 or contact us today to schedule an appointment.
Benefits of Pediatric Dentistry

Pediatric dentistry has many benefits: 
Kid-focused.

Pediatric dentistry focuses specifically on children, making them the center of attention during dental appointments. Kids often feel like they are being talked about, but we talk to them, involving them in the conversation about their own dental health. 
Incentives for good oral hygiene.

Pediatric dentists motivate children to practice good oral hygiene habits through incentive programs and positive reinforcement. 
Age-appropriate tools and equipment.

Children are smaller than adults and have smaller mouths. Pediatric dentists have kid-sized tools and equipment to make their experience more comfortable and to provide more effective dental care. 
Gives children a healthy start.

Going to the dentist from a young age teaches children good oral hygiene habits and gets them used to the routine of twice yearly dental appointments. When these practices start in youth, they are more likely to continue into adulthood. 
We provide the following pediatric dental services: 
Oral exams.

An oral examination can detect health concerns and abnormalities that need to be addressed. X-Ray images are often part of an oral exam to detect cavities or problems below the gums. 
Dental cleanings.

Professional teeth cleanings should be done every 6 months to remove plaque and calculus from the teeth. 
Fluoride treatment.

Fluoride is a mineral that strengthens tooth enamel. Fluoride treatments contain a high concentration of fluoride that is applied directly to the teeth after a cleaning. 
Dental sealants.

Teeth have natural grooves and uneven surfaces that plaque can settle in and increase the risk of tooth decay. Dental sealants can be applied to the teeth to smooth the surface and prevent cavities. 
Mouthguards.

Mouthguards can serve a variety of purposes such as protecting the teeth from the effects of teeth grinding and preventing damage during sports. We provide custom mouthguards that fit comfortably and provide better protection than store bought mouthguards. 
Restorative and Cosmetic procedures.

We also provide restorative and cosmetic procedures for children to repair damaged teeth and improve their appearance. 
Why Choose Queens Crown Dental?

Queens Crown Dental is a family dental practice, offering both pediatric and general dentistry. Your whole family can receive dental care at one convenient location. We are qualified to work with patients of all ages, providing age-appropriate treatment in a judgment free environment. Our compassionate, friendly staff help children and adults feel at ease. 
Frequently Asked Questions

What's the best age for a child's first dental appointment?
The American Dental Association and the American Academy of Pediatrics recommend that children have their first professional dental evaluation by the age of 12 months or within 6 months of the eruption of their first tooth. By introducing the concept of dental care early it reduces the risk of developing dental anxiety. It also ensures that any early oral health concerns are addressed. 
At what age should I start brushing my baby's teeth?
We recommend starting by cleaning your baby's gums with a clean washcloth or an infant toothbrush before there are any teeth. Once your baby has one or more teeth, brush them with an infant toothbrush and a tiny amount of fluoride toothpaste. 
What sports require a mouthguard?
We recommend that children wear a mouthguard for all sports, especially high contact sports. Even sports with low contact between players involve some risk of dental injury, such as getting hit in the mouth with a ball, bumping into another player, or falling. Custom mouthguards fit better for comfort and increased protection. 
Is it worth it to fill a cavity in a baby tooth?
If a cavity develops in a baby tooth it should still be filled, even though the tooth will eventually fall out. If the tooth is not ready to come out on its own, a cavity can worsen and become painful. It may even result in a tooth infection. Baby teeth serve as placeholders for permanent teeth and should not be removed before they are ready. 
To learn more, call 808-526-2800 or contact us today to schedule an appointment.