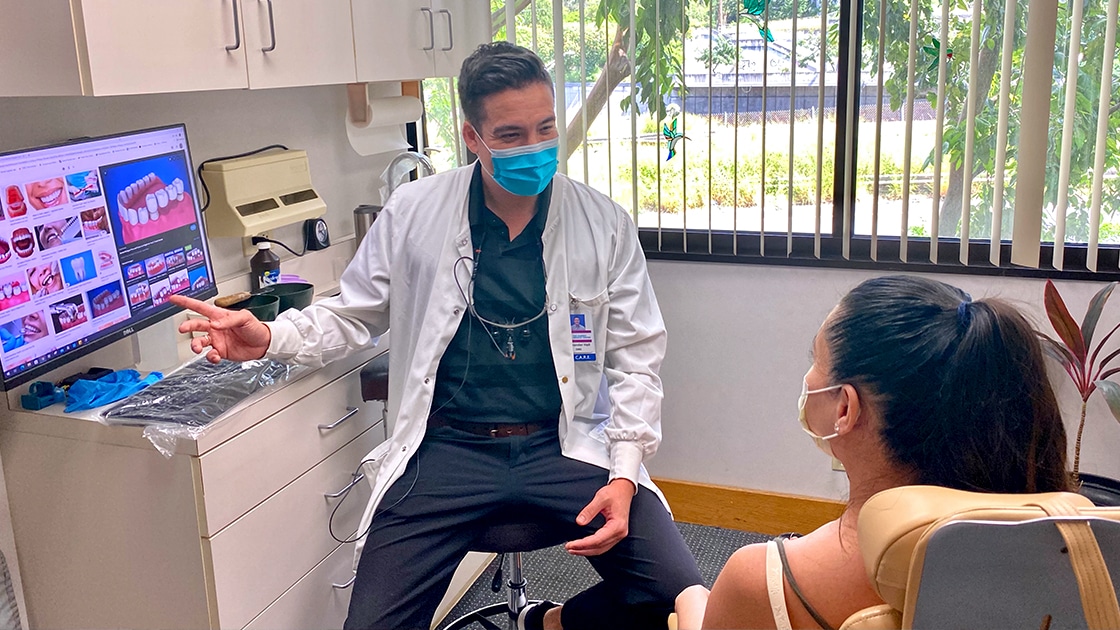 Queen's Crown Dental provides cosmetic dentistry in Honolulu, HI. Call
808-526-2800
to learn more and schedule an appointment.
Cosmetic dentistry can be transformative to your smile and your confidence!
Our practice specializes in cosmetic dentistry. This means that we not only pay attention to the health and function of your teeth, but we also pay close attention to aesthetics. With our expertise, advanced technology, and knowledge, we can help you visualize and attain the beautiful smile you want. We can transform your smile and help you have the confidence that comes with knowing your smile looks great!
Procedures used alone or in combination to create beautiful smiles include:
Teeth Whitening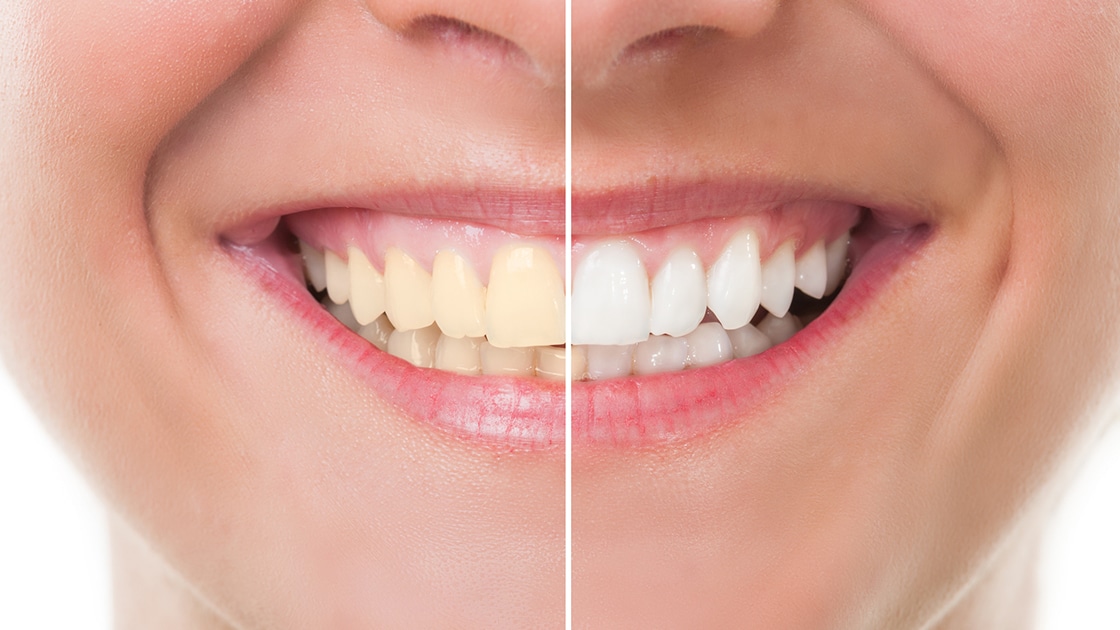 Teeth will naturally lose their brightness over time. Drinking coffee or tea, or using tobacco, as well as certain childhood medications can cause teeth to discolor or darken even faster than normal. Whitening, also known as bleaching, is the procedure used to brighten teeth.
Learn more about Teeth Whitening
Invisalign®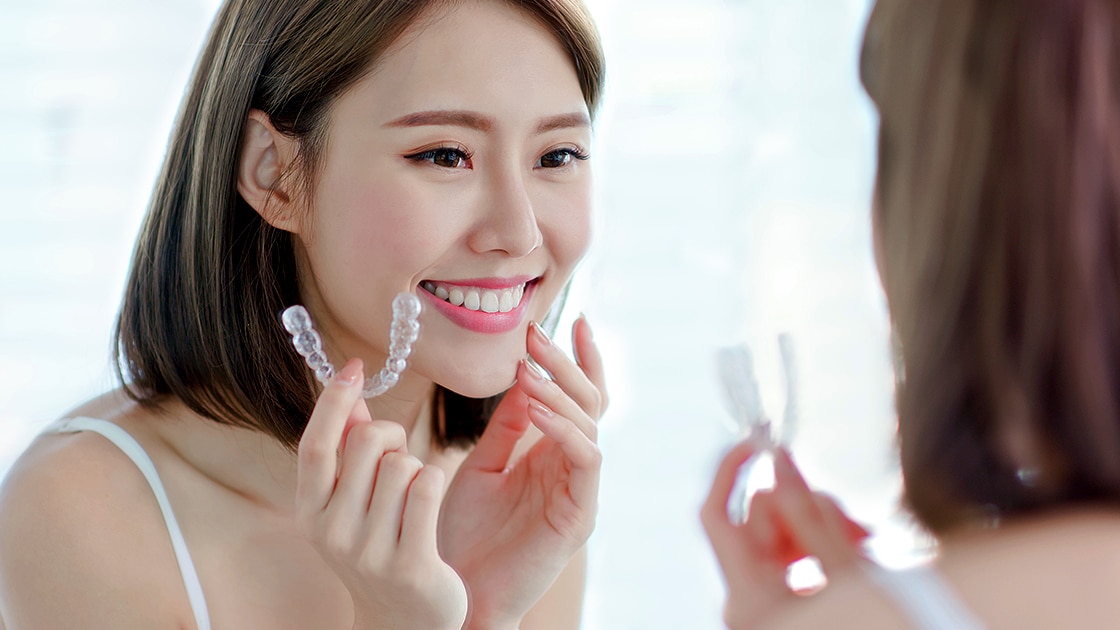 For patients who don't want to draw attention to the fact that they're undergoing orthodontic treatment, Invisalign is an excellent choice. We offer Invisalign options for children, teens, and adults. All three of these solutions are convenient, comfortable, and virtually invisible.
Learn more about Invisalign®
Veneers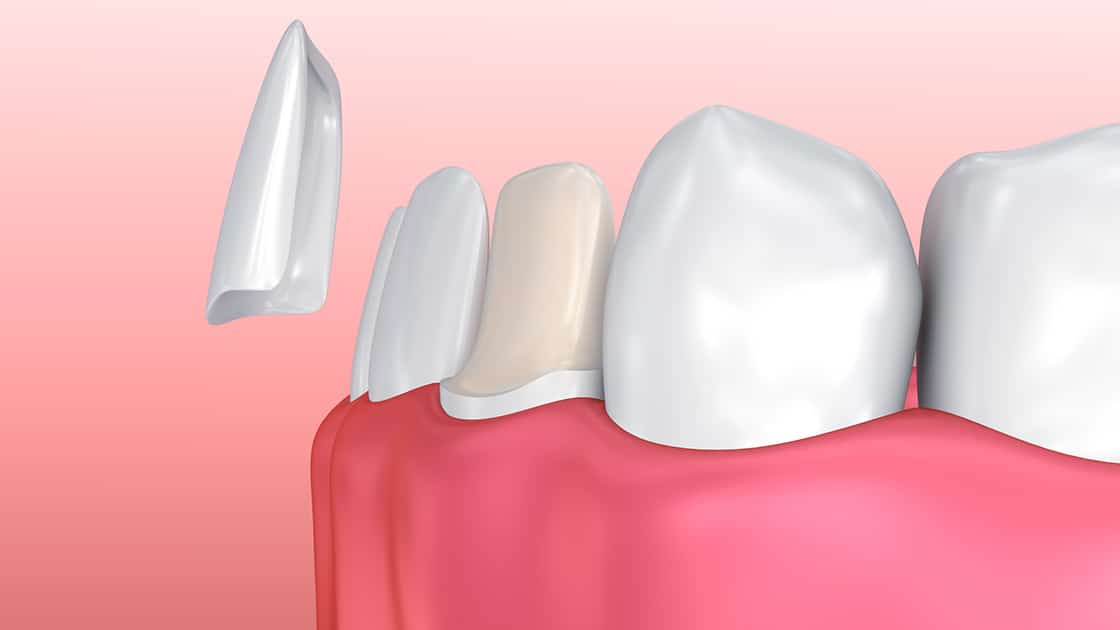 Porcelain veneers are thin pieces of porcelain used to recreate the natural appearance of teeth. To place a veneer, a thin layer of the original tooth enamel must be removed. Afterward, an adhesive layer is placed between the prepared tooth and the veneer. The adhesive is then hardened with the use of a specialized curing light.
Learn more about Veneers
Cosmetic Bonding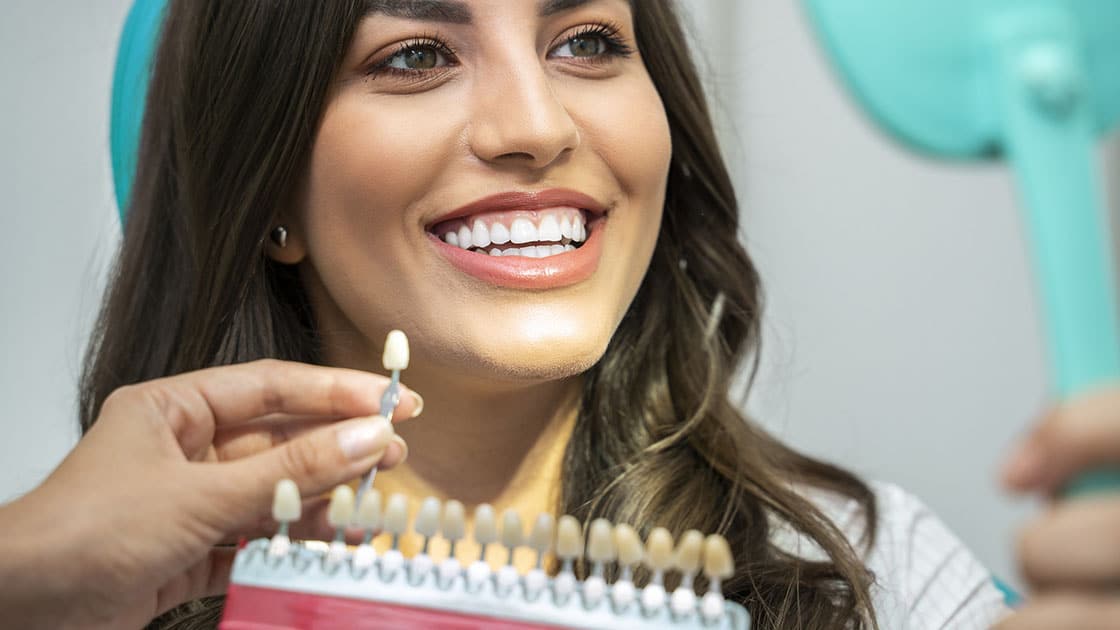 Cosmetic bonding is the process of filling or restoring teeth with a tooth-colored material in order to improve a tooth's appearance. In order to bond a tooth, composite material is added to the tooth structure to adjust the size, shape, or color of the existing tooth.
Learn more about Cosmetic Bonding
Microabrasion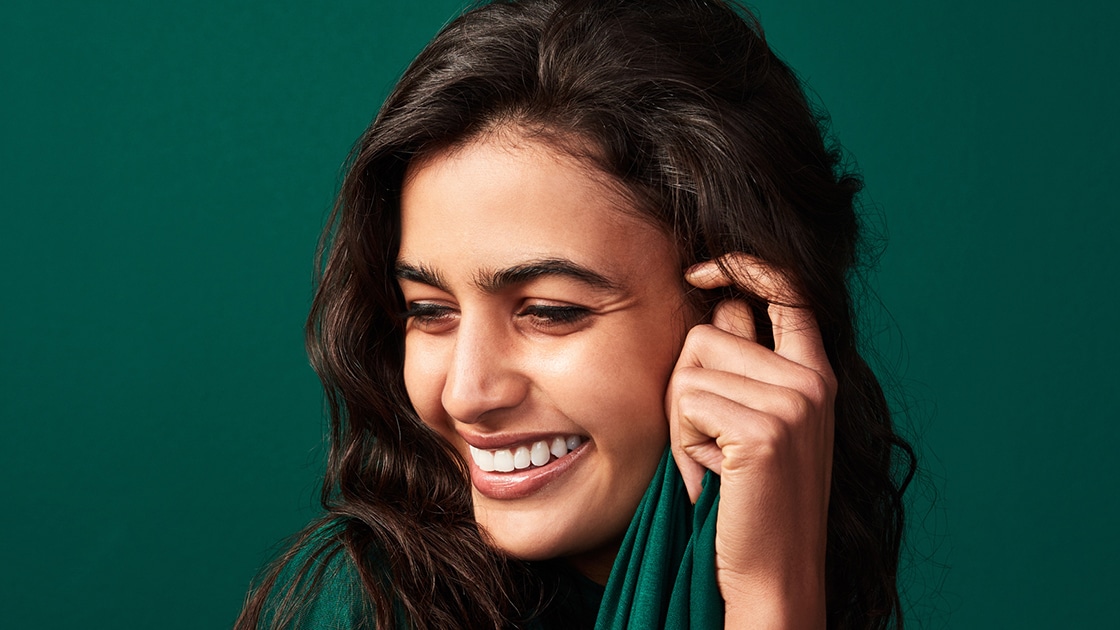 This technique can minimize or eliminate stains, yellowing or spots by removing a very thin layer of the tooth's enamel.
Cosmetic Services May Also Include:
What is Cosmetic Dentistry?

Cosmetic dentistry refers to any dental procedure that serves to improve the appearance of your teeth. Although some cosmetic procedures also have dental health benefits, the primary purpose is to enhance your smile. Cosmetic dentistry can be as simple as teeth whitening treatment, or as complex as a full mouth reconstruction. 
Queens Crown Dental provides cosmetic dentistry in Honolulu, Hawaii. Call 808-526-2800 or contact us today to schedule an appointment.
Benefits of Cosmetic Dentistry

Cosmetic dentistry offers a variety of benefits: 
Improve your smile.

If you're not satisfied with your smile as it is, cosmetic dentistry can help you make improvements. 
Correct or disguise imperfections.

Minor to major imperfections in your teeth can be corrected or disguised by cosmetic dentistry. 
Gain confidence.

Improving your smile can give you new confidence you didn't have before, making you more likely to smile naturally when you meet new people and in pictures. 
Improve your dental health.

Many cosmetic procedures improve the health of your teeth as well as the appearance, such as crowns or dental implants. 
We provide the following cosmetic dentistry services: 
Teeth whitening.

We provide both in-office and at-home teeth whitening treatments that are safe and effective. 
Porcelain veneers.

Veneers are thin, shell-like covers that attach to the front side of your teeth, providing a new facade to your front row of teeth. Porcelain is the most common material for veneers because it resembles natural tooth enamel. 
Invisalign.

With clear plastic aligners that fit over your teeth, Invisalign can straighten teeth and close gaps to improve your smile. Invisalign is an orthodontic treatment that can correct a wide variety of orthodontic issues from overbite to crowding. 
Cosmetic bonding.

Cosmetic bonding is the process of reshaping the teeth with composite material. It can improve the shape, color, and size of your teeth. 
Microabrasion.

Remove stains or discolorations on your teeth with microabrasion, a technique that scrubs away a very thin layer of your tooth enamel. 
Crowns.

A dental crown is a protective cap placed over a tooth so that the existing root stays in place. It is used for severely decayed or damaged teeth that can't be repaired with a filling or cosmetic bonding. 
Bridges.

A bridge can replace one or two missing teeth in a row. It is supported by crowns placed over the healthy teeth on each side of the gap with the artificial teeth suspended between them. 
Dental implants.

A dental implant is an artificial tooth root that is surgically placed in the jaw bone. An implant can replace a single tooth or multiple implants can provide support for a bridge or dentures. 
Full mouth reconstruction.

When there is extensive damage to multiple teeth, a full mouth reconstruction can transform your smile through a variety of cosmetic procedures. 
Are You a Good Candidate for Cosmetic Dentistry?

If you are dissatisfied with your smile when you look in the mirror or see pictures of yourself, you may be a good candidate for cosmetic dentistry. Whether your teeth have cosmetic imperfections or damage that could affect your dental health, we can provide the procedures necessary to improve your smile. 
Why Choose Queens Crown Dental?

No matter what improvements you want to make to your teeth, even if you're only in need of whitening treatment, Queens Crown Dental can help. Professional whitening treatments provide more dramatic results and are safer for your teeth than whitening products you can buy at the store. Cosmetic improvements to your teeth should be handled by a licensed dentist to avoid potential damage that may be irreversible. If the health of your teeth are at risk, simply covering it up is only a temporary solution that may result in serious dental health problems. Queens Crown Dental can restore the health of your teeth while enhancing your smile. 
Frequently Asked Questions

Will teeth whitening make my teeth sensitive?
Professional teeth whitening treatments are effective, yet mild to avoid damage to your tooth enamel. This means you should not experience sensitivity after a professional teeth whitening treatment. Over the counter products like whitening strips may cause sensitivity, which is why we recommend that you come to us for teeth whitening. 
Are veneers permanent? 
In order to fit your teeth with veneers, a thin layer of tooth enamel must be removed. The veneers are then attached to your teeth with a bonding material. This makes them essentially permanent, because only your dentist can remove them. After veneers are attached to your teeth, they can only be replaced with new veneers because your natural teeth have been altered. 
Is a full mouth reconstruction the same as a smile makeover?
Dentists use different terms for cosmetic dentistry, and a full mouth reconstruction or a smile makeover are essentially the same. The terminology is not important. If you want to improve your smile, come to us for a consultation where we will discuss your goals and create a plan to give you the smile you want. 
Is cosmetic dentistry covered by insurance? 
Cosmetic procedures are not typically covered by your dental insurance unless there is a dental health or medical need for the procedure. Financing is available to make the out of pocket cost more affordable, allowing you to make reasonable monthly payments with little to no interest.
To learn more, call 808-526-2800 or contact us today to schedule an appointment.