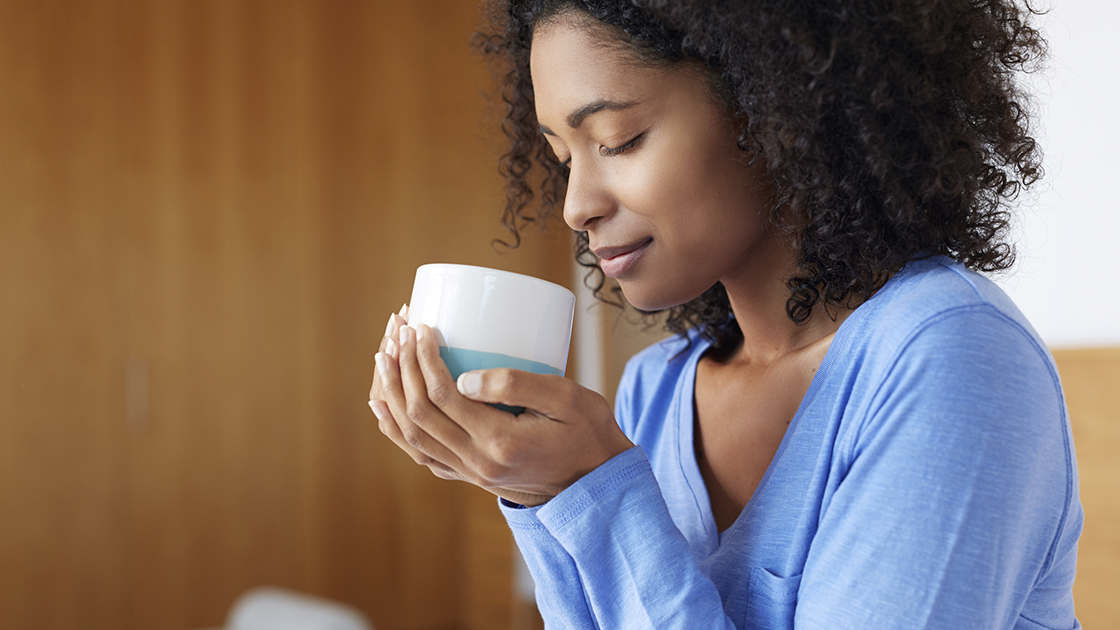 Queen's Crown Dental provides sedation dentistry in Honolulu, HI. Call
808-526-2800
to learn more and schedule an appointment.
Nitrous Oxide
Nitrous oxide, sometimes referred to as "laughing gas," is an effective and safe sedation agent that is inhaled through a mask that fits over your nose to help you relax. Mixed with oxygen, nitrous oxide allows you to breathe normally through your nose, and within minutes you should start to feel the effects. You may feel light-headed or a tingling in your arms and legs. Some patients comment that their legs and arms feel heavy. Ultimately, you should feel comfortable and calm. The effects of nitrous oxide wear off quickly after the small mask is removed. Talk to the doctor about whether nitrous oxide would be a good option for you.
Conscious Oral Sedation
Conscious oral sedation is an alternative minimal sedation that allows you to remain awake but relaxed. For people who have a fear of dental procedures, conscious sedation may take away some of the anxiety. The doctor will combine the use of oral sedation along with a local anesthetic so you have little to no discomfort. You should plan to have someone bring you to the appointment and be available to drive you home following treatment.
What is Sedation Dentistry?

Sedation dentistry is the use of medically induced relaxation techniques during dental procedures. More simply put, sedation dentistry helps patients feel more relaxed and calm while having dental work done. Sedation can help patients with dental anxiety get the dental care they need without unnecessary stress. 
Queens Crown Dental provides sedation dentistry in Honolulu, Hawaii. Call 808-526-2800 or contact us today to schedule an appointment.
Benefits of Sedation Dentistry

Sedation dentistry has many benefits: 
Feel more relaxed.

No one likes to feel scared, nervous, or anxious. Sedation helps you relax and calms your nerves to make dental procedures seem less intimidating. 
Avoid the negative effects of stress.

Anxiety and fear are both forms of stress, and stress has negative effects on your overall health and wellness. Sedation can help you avoid stress and its side effects. 
Get necessary dental care.

Dental anxiety can prevent some patients from getting the dental care they need. Sedation dentistry can provide the assistance necessary to help patients receive important dental procedures. 

Procedures feel shorter.

Sedation can make procedures seem shorter, especially lengthy or complex ones that require multiple hours in the dental chair. To a patient under sedation, hours can feel like minutes.
Types of Sedation We Offer

We provide two types of sedation: 
Nitrous oxide.

Also known as "laughing gas", nitrous oxide is a gas you breathe through a small mask worn over your nose. It provides a calm, relaxed feeling that is often described as euphoric. It takes effect quickly and wears off quickly, allowing you to resume your regular daily activities following your procedure. 
Conscious oral sedation.

Conscious oral sedation is a prescription sedative you take orally, either in pill or liquid form. You will be instructed to take it before you arrive at your appointment so that it has time to take effect and it will wear off a few hours later. You will need someone to drive you to and from your appointment and you'll need to rest for the remainder of the day. 
Are You a Good Candidate for Sedation Dentistry?

If you feel nervous, anxious, or afraid of getting a dental procedure done, you may be a good candidate for sedation dentistry. Before offering sedation we will conduct a health history and screening to ensure that sedation is a safe option for you. Children can also benefit from sedation if they are fearful or may have trouble sitting still for dental procedures. 
Why Choose Queens Crown Dental?

Queens Crown Dental offers sedation dentistry because we believe in making dental care less intimidating for patients. It is our goal to change the negative feelings some patients have toward dentistry in order to permanently eliminate your anxiety and stress. From preventive measures to restorative procedures, everyone needs and deserves quality dental care in a comfortable, relaxing environment. 
Frequently Asked Questions

Is nitrous oxide safe for all patients, including children?
Nitrous oxide has been used for over 100 years in dentistry, proving that this sedation option is safe and effective with very few side effects. Patients from children to adults can have nitrous oxide sedation and return to their regular daily activities immediately afterwards. 
Will I be awake during my procedure if I take an oral sedative?
It is called conscious oral sedation because you will remain awake during the procedure. You may not remember anything about it afterwards, but during the procedure you will be able to answer questions and respond to requests. 
How long do the effects of an oral sedative last?
Oral sedatives affect everyone differently, but most last between 2 and 8 hours. How long you feel the effects of a sedative depends on a variety of factors including the dosage, your body weight, the type of sedative, and other factors. 
Does dental insurance cover sedation dentistry?
Any type of sedative beyond local anesthesia is not considered to be medically necessary in most cases, so it may not be covered by your insurance. The best way to find out for sure is to check with your insurance provider about your plan and coverage.  
To learn more, call 808-526-2800 or contact us today to schedule an appointment.