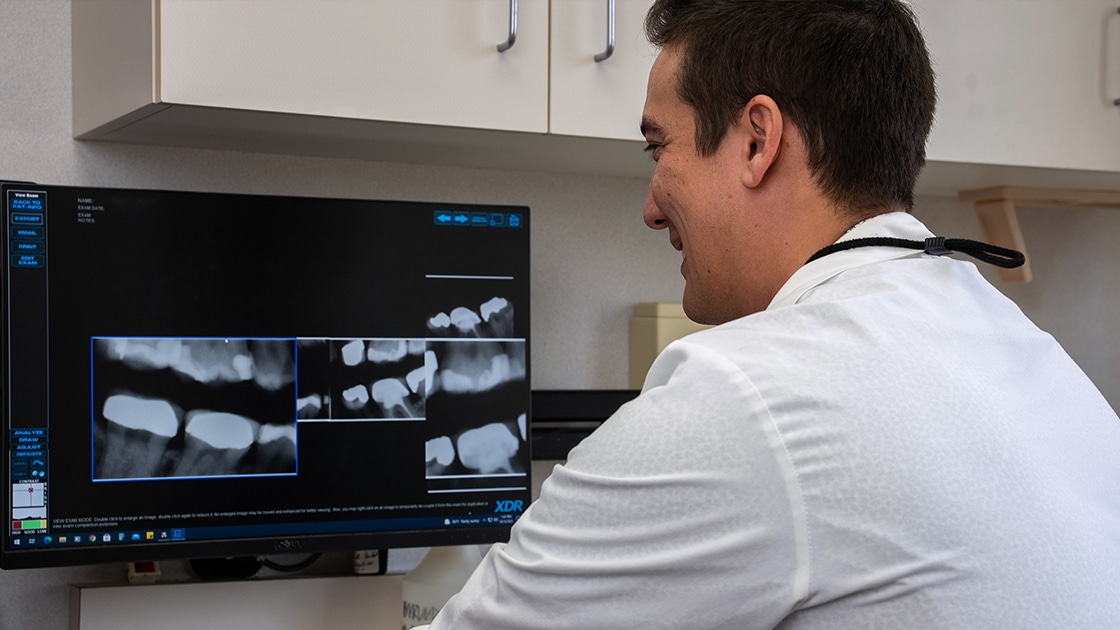 Queen's Crown Dental provides restorative dentistry in Honolulu, HI. Call
808-526-2800
to learn more and schedule an appointment.
The right restorative procedures at the right time can reduce the need for additional dental work in the future.
Restorative procedures help protect both oral health and overall health while improving the appearance of the patient's smile. Being able to properly chew food and having correct bite alignment affect a patient's health in ways that go beyond just a smile. When restoring damaged, broken, and decayed teeth, the goal is to return the tooth to its original strength, function, and esthetic. Biomimetic dentistry, which is defined as the reconstruction of teeth to emulate their natural biomechanical and esthetic form and function, accomplishes all of this in a conservative approach with strong and attractive results.
Composite Fillings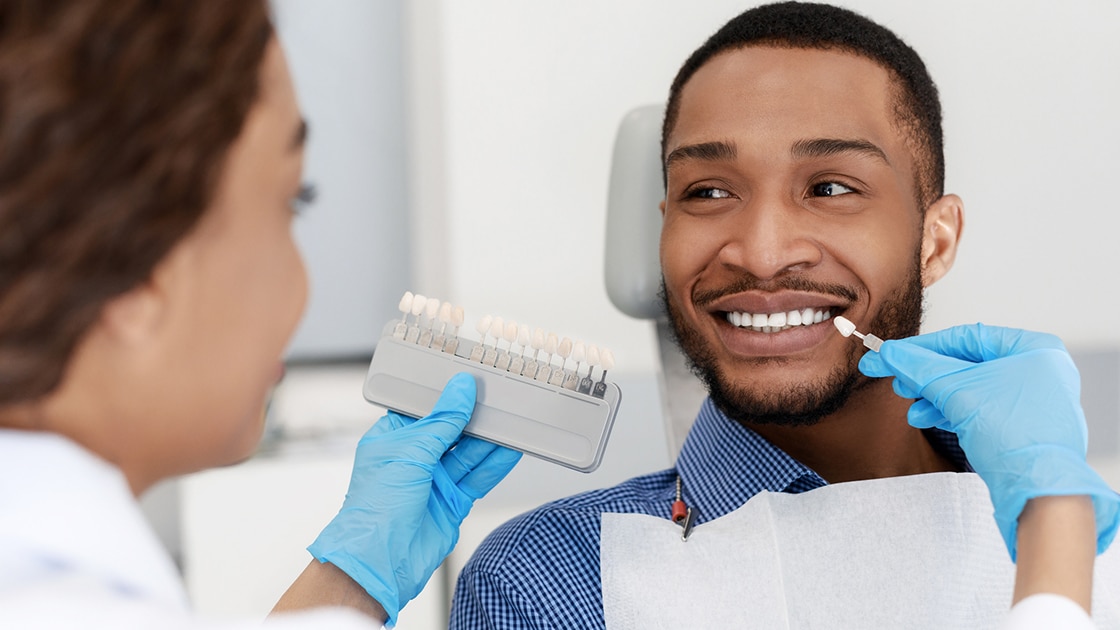 Composite fillings use tooth-colored material to restore teeth with cavities and maintain a natural appearance. Once the decay is removed, the tooth is filled with a composite material which is then cured using a specialized light to harden the material. Composite fillings can be done in one visit.
Learn more about Fillings
Inlays & Onlays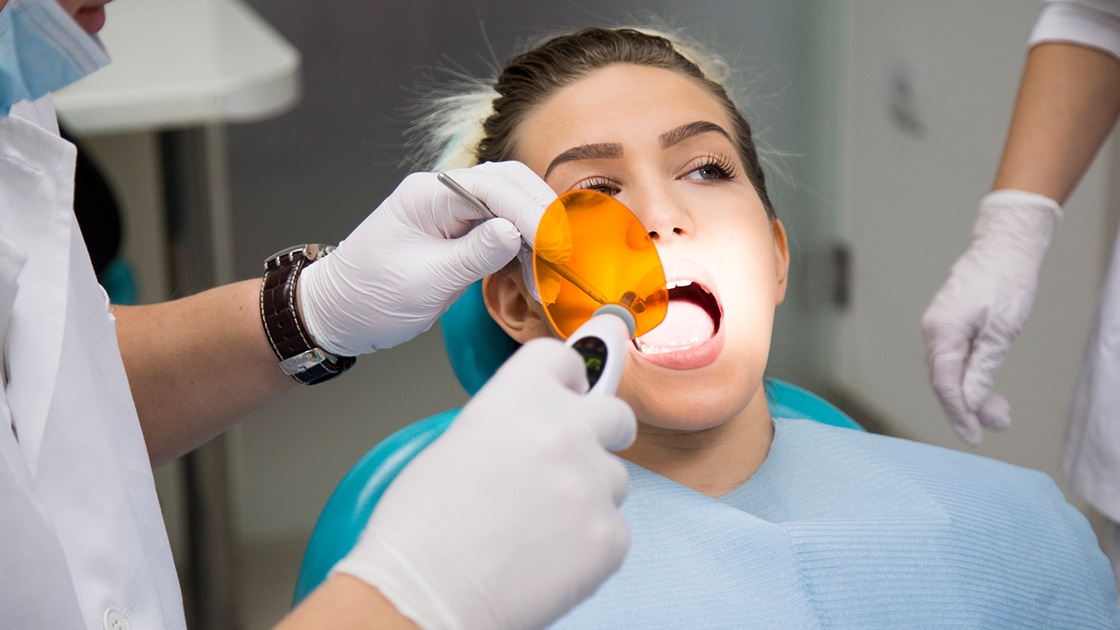 An inlay or onlay is a partial crown restoration that can be placed when there is not sufficient tooth structure to support a filling but enough tooth structure left that a full crown is not needed. Inlays/onlays are made of porcelain or gold, and they aesthetically and functionally replace the missing tooth structure.
Learn more about Inlays & Onlays
Dental Crowns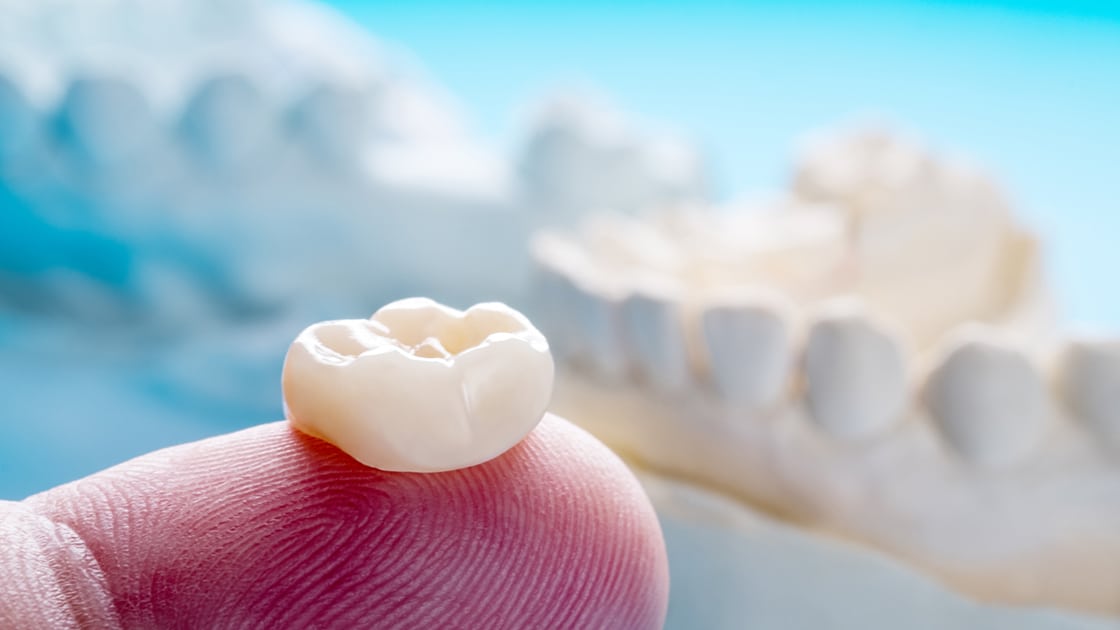 A crown is a dental restoration that completely covers the outside of a tooth that is cracked, broken, worn down, or severely decayed. Dental crowns are usually completed in two visits. During the first visit, the tooth is prepared (shaved down) and an impression is taken. A temporary crown is placed while the permanent crown is fabricated. During the second visit, the permanent crown is carefully fitted and then cemented into place.
Learn more about Dental Crowns
Dental Bridges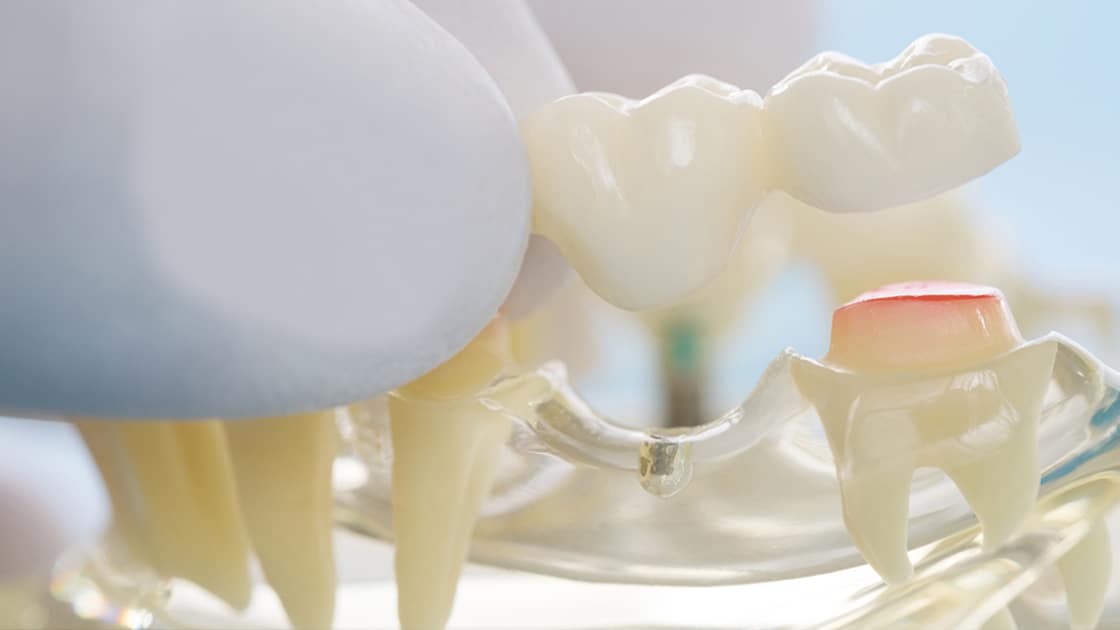 A bridge can replace missing teeth without the use of a denture or dental implant. A bridge is composed of two crowns and a replacement tooth or teeth. Crowns are typically placed on the teeth on either side of the space, with the fabricated tooth or teeth attached in between.
For multiple missing teeth, an implant may be used to anchor the bridge.
Learn more about Dental Bridges
Dental Implant Restorations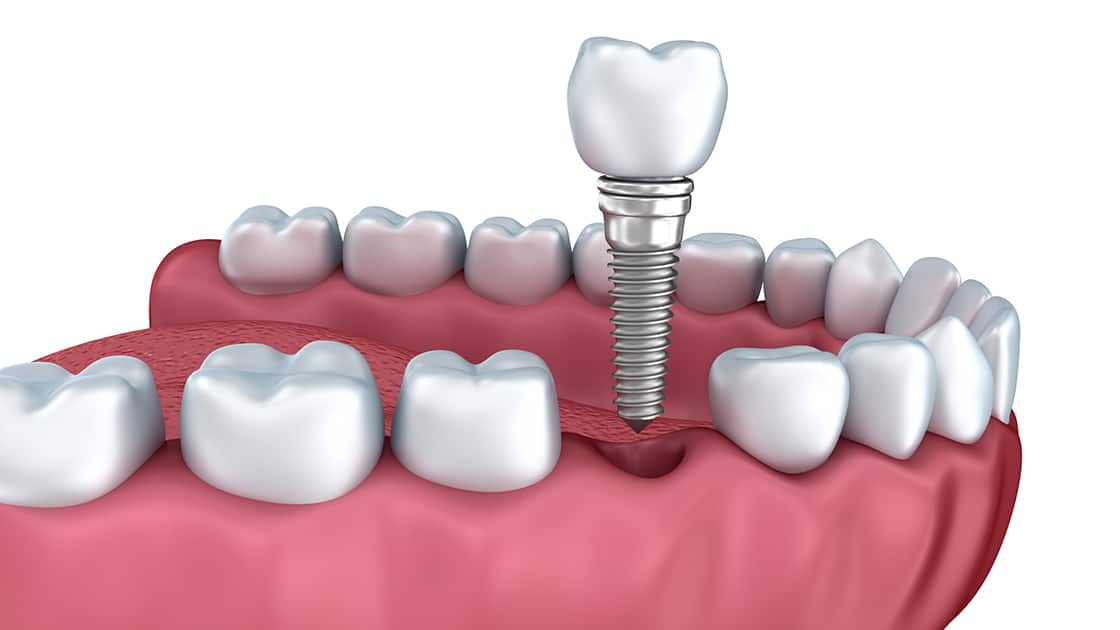 Dental implants replace missing teeth and protect existing teeth by helping to preserve bone structure. Dental implants are composed of three pieces: a small screw made of a biocompatible metal called titanium, an abutment that connects the screw, and the final restoration.
Learn more about Dental Implants
Dentures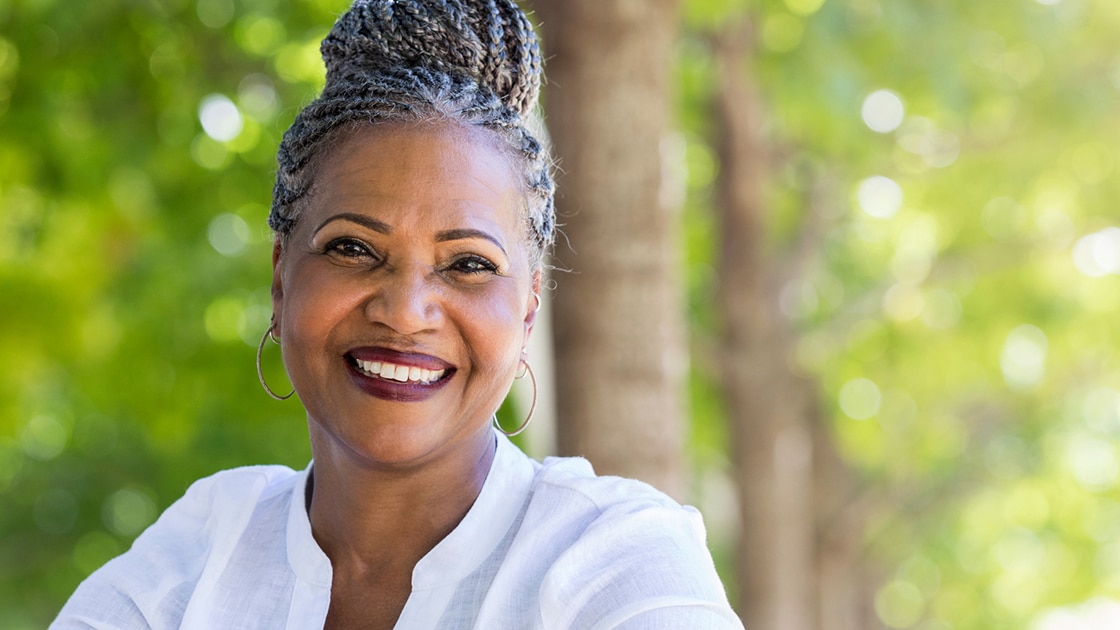 A denture is a replacement for multiple missing teeth within the same (upper or lower) arch. A denture differs from a crown or bridge in that it does not rely on an existing tooth structure, and it completely replaces the missing teeth.
There are several different types of dentures:
Full or Partial
Removable or Fixed
Traditional or Implant-Supported
Learn more about Dentures
What is Restorative Dentistry?

Restorative dentistry is the term for procedures that repair or replace damaged teeth. When teeth are damaged by decay or an injury, restorative dentistry can often save them. However, in cases where the damage is too extensive, teeth may need to be replaced. 
Queens Crown Dental provides restorative dentistry in Honolulu, Hawaii. Call 808-526-2800 or contact us today to schedule an appointment.
Benefits of Restorative Dentistry

There are many benefits of restorative dentistry: 
Keep your natural teeth in place.

The ultimate goal of restorative dentistry is to repair your natural teeth so that they can remain in place in your mouth. A variety of restorative procedures can help to achieve this goal. 
Replace missing or damaged teeth.

When one or more teeth can't be saved, restorative dentistry provides a variety of replacement options from bridges to dentures to dental implants. 
Restore function.

Whether your teeth are repaired or replaced, function is restored, allowing you to chew your food effectively without putting strain on your teeth and jaw. 
Improve speech.

Missing teeth can affect your speech, but replacing them allows you to speak more clearly. 
Maintain teeth and bite alignment.

Missing teeth can cause your other teeth to shift out of place and your bite to become misaligned. Replacing decayed or damaged teeth maintains the current position of the rest of your teeth. 
We provide the following restorative dentistry services: 
Composite fillings.

Cavities are filled with composite material that can be matched to the color of your existing teeth.
Inlays and Onlays.

When a substantial portion of a tooth is decayed or damaged, an inlay or onlay can be attached to the tooth to replace the missing tooth structure. 
Crowns.

If a tooth is too damaged for a filling or inlay/onlay, it can be covered with a crown, a protective cap placed over the existing tooth that looks and functions like a natural tooth. A crown allows the natural root of the tooth to stay in place. 
Bridges.

A bridge is a tooth replacement option that is supported by crowns placed over the healthy teeth on either side of the gap with one or more artificial teeth suspended between them. 
Dental Implants.

A dental implant is an artificial tooth root made of titanium that is surgically placed in the jaw. A single implant can replace one tooth with a crown. Multiple implants can support a bridge or dentures. 
Dentures.

When the majority or all of the teeth need to be replaced, dentures provide a solution. Partial dentures can replace some of your teeth and full dentures replace all of the teeth in a single arch. 
Why Choose Queens Crown Dental?

At Queens Crown Dental it is our goal to help you keep your natural teeth healthy and in place. We will do our best to save your teeth whenever possible, and provide replacement options for teeth that can't be saved. We are a family dental practice that welcomes patients of all ages. Our doctors and staff are highly qualified and experienced. We focus on our patients as individuals, listening to your dental needs and goals in order to establish an efficient and effective plan for care. 
Frequently Asked Questions

How long does a dental implant last?
A dental implant can last for the rest of your life. The crown or prosthetic attached to the implant may need to be replaced over time, but the implant itself will remain bonded to the jaw bone as long as it is properly cared for. 
What are crowns made of? 
A dental crown can be made of porcelain, gold, or metal alloy. Porcelain most closely resembles natural tooth enamel for teeth that are highly visible. Gold or metal alloys are stronger for back molars that are less visible and can withstand the force of chewing. 
Should metal fillings be replaced with composite?
Fillings used to be made of metal, but now composite material is used instead. If you have an old metal filling that is not causing you any problems, it is probably safe to remain. However, if the filling is loose or if you have any pain, it may be best to replace it with a new composite filling that will match your natural tooth color. 
Does dental insurance cover restorative dentistry?
Most restorative dental procedures are covered by insurance, with the exception of dental implants. Implants are considered to be a cosmetic procedure and are not typically covered. Contact your insurance provider for specific information about your plan and coverage. 
To learn more, call 808-526-2800 or contact us today to schedule an appointment.