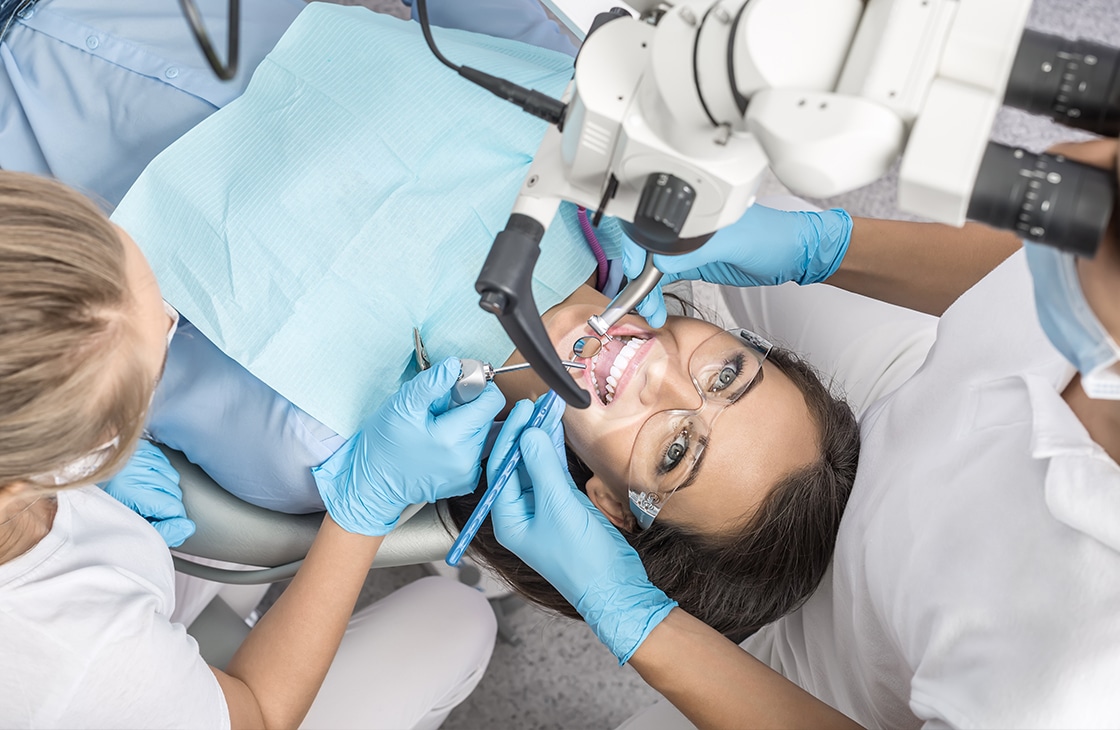 Queen's Crown Dental provides root canal treatment in Honolulu, HI. Call
808-526-2800
to learn more and schedule an appointment.
Root canal therapy helps to preserve your natural teeth with infected or inflamed pulp tissue. Root canal treatments are typically recommended for patients whose teeth have deep decay that has reached the pulp or whose teeth have experienced a severe injury or have been dislocated. During a root canal procedure, the pulp tissue in the infected root canal is removed and the canals cleaned and the root canals are sealed to prevent bacteria or debris from recurring.
Once the root canal treatment is complete, a temporary filling or crown is immediately placed to protect the treated tooth and to restore the full function of the tooth.