Why Professional Teeth Whitening Is Worth It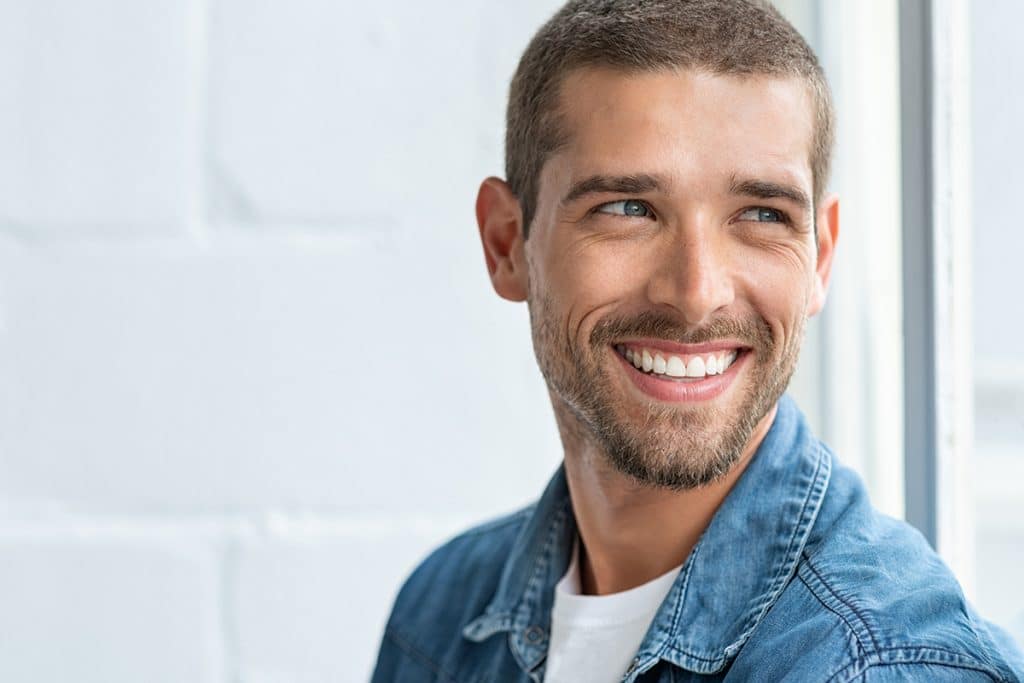 Would you like to have a whiter smile? It's normal for teeth to become discolored over time, often developing a yellow tint that can make them look dull. If this has happened to your teeth, you may wonder what's the best way to whiten them.
There are a wide variety of whitening products available in stores and online that promise to give you a whiter smile. There are also professional teeth whitening treatments your dentist can provide. When comparing the two, you'll notice that professional teeth whitening costs more. But it is worth the cost for many reasons.
Benefits of Professional Teeth Whitening
There are many benefits of professional teeth whitening treatment:
Effective. Whitening products available in stores and online, such as toothpastes and strips, may whiten your teeth a shade or two, but most likely won't give you noticeable results. Professional teeth whitening treatments that are provided by your dentist can give you a significantly whiter smile you'll see right away.
Lasting results. The results of professional teeth whitening treatment can last anywhere from 1-3 years on average, and even longer with regular touch-ups at home. Over the counter products may cost less up front, but you'll likely find that you have to repeat the treatment more frequently to maintain your results. The cost of buying more and more of these whitening products can add up, making professional treatment the more affordable option after all.
Gentle on teeth. Professional teeth whitening products contain carbamide peroxide, a bleaching agent that is capable of removing stains and discoloration from your teeth without harming your enamel. Many over the counter whitening products contain abrasive materials like baking soda and even charcoal that are capable of wearing down your tooth enamel. If you have sensitive teeth already, you'll find that professional teeth whitening won't increase sensitivity.
Types of Professional Teeth Whitening Treatment
Professional teeth whitening treatment comes in two forms:
In-office. This is typically a one time treatment your dentist will apply to your teeth in the office. A protective guard or gel will be applied to your gums to protect them from irritation from the bleaching agent. The whitening treatment containing carbamide peroxide is applied to the teeth and a special light is used to activate and accelerate the bleaching process. You'll have dramatically whiter teeth in just one treatment.
At-home. A custom tray will be created to fit your teeth that you'll use to apply the bleaching agent. This ensures even distribution of the bleaching agent and greater comfort while whitening. You'll apply the bleaching agent once a day for a week or two until you achieve the desired shade of white. This process is more gradual and easier to customize.
Choosing between these two options ultimately depends on your personal preference. If you want a quick one time treatment, in-office whitening would be better for you. If you would rather whiten your teeth from the comfort of your home, at-home whitening would be the better choice.
Queens Crown Dental Provides Whitening Treatment
We provide both in-office and at-home whitening treatment for your convenience. Whether you would prefer to have your teeth professionally whitened by your dentist or on your own, professional treatments are still more effective than anything you can purchase over the counter or online. Before attempting any teeth whitening treatment, it is best to have the health of your teeth evaluated by your dentist to ensure that teeth whitening is safe for you.
To learn more, call 808-526-2800 or contact us today to schedule an appointment.
Recent Posts
Contact Us
Queen's Crown Dental
1329 Lusitana St., Suite #405
Honolulu, HI 96813
Monday | 7:30 am - 11 am
Tuesday | 8 am - 4:30 pm
Wednesday | 8 am - 4:30 pm
Thursday | 8 am - 4:30 pm
Friday | 8 am - 4:30 pm
Saturday | Closed
Sunday | Closed