What To Eat After Getting Your Teeth Whitened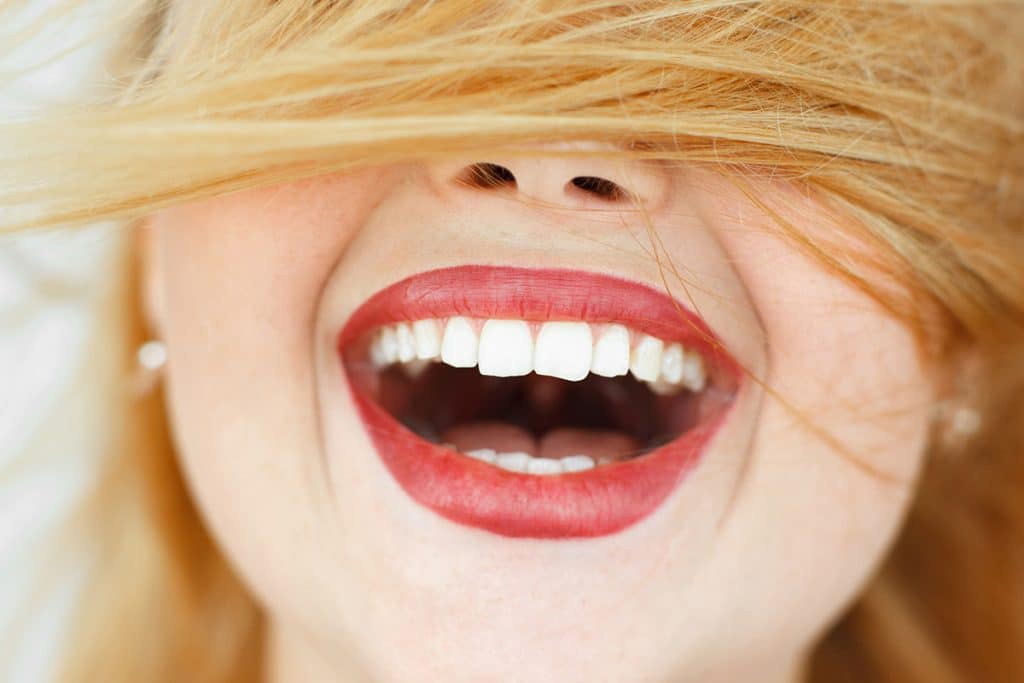 Teeth whitening is one of the most popular cosmetic dental procedures. Your tooth enamel gradually dulls and develops a yellow tint over time due to the foods and beverages you consume as well as a general thinning of the enamel due to age. Professional whitening treatments can remove stains and whiten your teeth to give you a brighter smile.
After whitening treatment you want to keep your teeth looking white for as long as possible, but eating and drinking certain things may ruin your results. Your teeth may also be a little extra sensitive. Here's what to eat after getting your teeth whitened and what not to eat.
Foods and Beverages That Are Safe After Teeth Whitening
The following foods and beverages are best after teeth whitening to keep your teeth looking white:
Beverages:
Water
Clear juice
Sparkling water
Milk
Milk substitutes
Clear alcohol
White wine
Clear soft drinks
Foods:
Fish
Chicken
Tofu
White rice
White bread
White pasta
White cheese
White yogurt
Light colored fruits and vegetables
You probably noticed a color theme with these foods and beverages. Anything white is good to eat or drink if you want to maintain your results.
Foods and Beverages to Avoid
It is best to avoid the following foods and beverages if you want to maintain your teeth whitening results:
Beverages:
Coffee
Tea
Red wine
Red grape juice
Dark colored soft drinks
Bright colored soft drinks
Colored drinks like kool aid or fruit punch
Sports drinks with dyes
Energy drinks
Foods:
Candy with artificial dyes
Chocolate, especially dark chocolate
Tomato sauce
Soy sauce
Dark colored berries (blackberries, blueberries, raspberries, cherries, pomegranates)
Foods with artificial dyes
Some foods and beverages contain natural teeth staining ingredients, but artificial coloring is even more likely to stain your teeth. Extremely hot or cold foods and beverages may also cause sensitivity after whitening treatment.
What if I Can't Avoid These Foods and Beverages?
If you feel like certain items on the list of foods and beverages to avoid will be too difficult for you to live without, the next best thing is to clean your teeth immediately after consumption. At the very least, rinse your mouth out with water after eating or drinking. If possible, brush your teeth immediately after you eat or drink something that could stain your teeth.
Additional Tips For Keeping Your Teeth White
In addition to mindful eating and drinking, there are other ways to prolong your teeth whitening results:
Avoid smoking. Smoking is known to stain teeth a yellow or brown color over time. Avoiding smoking altogether will help you keep your teeth whiter, not to mention healthier.
Avoid chewing tobacco. Chewing tobacco tends to stain the teeth yellow or brown. It also contributes to poor oral health.
Keep your teeth clean. Brush your teeth at least twice a day to remove plaque and keep your tooth enamel strong. When plaque builds up on the teeth it attracts stains. And as your enamel weakens and thins it appears more yellow.
Go to the dentist every 6 months. Have your teeth professionally cleaned every 6 months by your dentist. This can help remove plaque and stains.
Get an at-home touch-up kit. Some teeth whitening treatments come with a touch-up kit to use at home between in-office treatments. If not, ask your dentist to recommend a product for use at home.
Where Can I Get Teeth Whitening Treatment?
If you want a whiter smile, Queens Crown Dental provides teeth whitening treatment. We offer both in-office and take-home whitening treatments so you can choose which option you would prefer. Both treatments are effective and offer long lasting results. 

Call 808-526-2800 or contact us today to learn more and schedule an appointment.
Recent Posts
Contact Us
Queen's Crown Dental
1329 Lusitana St., Suite #405
Honolulu, HI 96813
Monday | 7:30 am - 11 am
Tuesday | 8 am - 4:30 pm
Wednesday | 8 am - 4:30 pm
Thursday | 8 am - 4:30 pm
Friday | 8 am - 4:30 pm
Saturday | Closed
Sunday | Closed