Queen's Crown Dental Supports Honolulu Marathon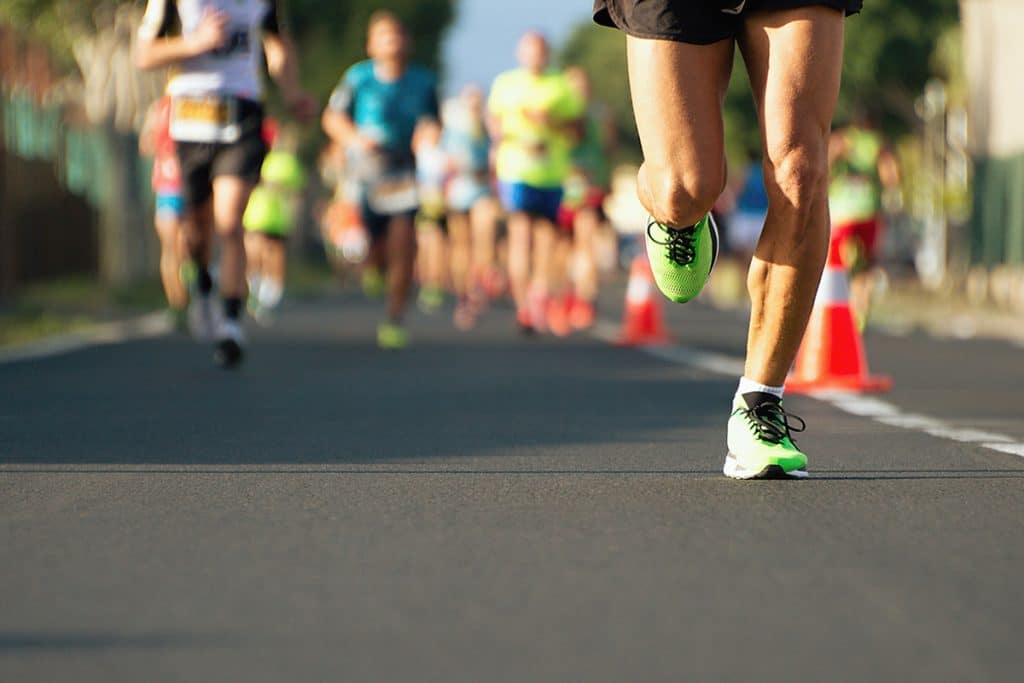 Our Queen's Crown Dental team is proud to support the Honolulu Marathon – an event that thousands from around the world participate in, including our patients!
Did you know that athletes, particularly runners, are known to have more oral health issues than other patients?
Two causes are often related to sports drinks and dry mouth. Sports drinks invite cavity-causing bacteria through lots of sugar and acid, while dry mouth aids the bacteria to stick and breed. When runners breathe heavily and suck in more air, the mouth dries out and reduces saliva, allowing bacteria to grow and spread.
As a supporter of the Honolulu Marathon, and a full-service dental practice, we take pride in supporting our patients in every way possible. Keep reading for more information on the Honolulu Marathon and how dental health and long-distance running are related.
About The Honolulu Marathon
Known as the fourth largest marathon in the United States, The Honolulu Marathon typically has more than 30k participants worldwide. The Honolulu Marathon hosts runners from around the world with a large following from our neighbors in Japan!
The Honolulu Marathon weekend is December 8th through 11th. The Expo and Registration is from the 8th through the 10th and the Marathon is on the 11th. There is no time limit on this 26.2-mile race, so all participants can have fun and enjoy the race and scenery at their own pace. Runners, walkers, and joggers will experience the beauty of downtown Honolulu, go past Iolani Palace to view the Christmas lights and decorations, through Waikiki to climb around Diamond Head, then through Kahala and Hawaii Kai. After Hawaii Kai, participants will go back through Kahala and Honolulu and around the ocean side of Diamond Head before crossing the finish line at Kapiolani Park.
Once crossing the finish line, participants receive a medal, shirt, malasada, and other treats. Plus, they attend a festival at Kapiolani Park.
Dental Health and Long-Distance Running
Your dental health relates more to long-distance running than you might think.
There are multiple forms of research that prove the connection between dental issues and heart disease. Patients with all levels of severity, meaning anything from cavities to periodontal disease, are nearly twice as likely to have heart disease.
The same bacteria that is in your gum tissue is carried into the bloodstream, ending up in the heart. The same bacteria also travel to arteries causing inflammation. This is a problem for long-distance runners because they need oxygen-rich blood pumping before, during, and after running.
To help prevent dental problems and other health-related issues from occurring, it's vital to schedule regular visits with your dentist. Training and hydration are important for long-distance runners, but don't forget that dental health affects your overall health! Routine dental exams and cleanings prevent cardiovascular disease which will hinder running.
Come See Queen's Crown Dental at The Honolulu Marathon
We would be happy to see you at the event!  We'll be present at the convention  December 8 -10 am to 6 pm, December 9 - 9 am to 7 pm, and December 10 - 9 am to 5 pm and would be happy to answer any questions you may have, free consults! Please visit us at our booth to receive a little gift, enter our raffle for a free $300 electric toothbrush, and ask Dr. Hall any dental related questions you may have. Queen's Crown Dental is a full-service dental practice offering pediatric, cosmetic, restorative, sedation, and sleep dentistry. We're proud to support the Honolulu Marathon by giving away items at the event to support dental health.Dr. Hall and the practice will attend the event to support our patients who are running. Come by and see us or contact us at 808-526-2800 for more details.
Recent Posts
Contact Us
Queen's Crown Dental
1329 Lusitana St., Suite #405
Honolulu, HI 96813
Monday | 7:30 am - 11 am
Tuesday | 8 am - 4:30 pm
Wednesday | 8 am - 4:30 pm
Thursday | 8 am - 4:30 pm
Friday | 8 am - 4:30 pm
Saturday | Closed
Sunday | Closed