How Does Invisalign Work?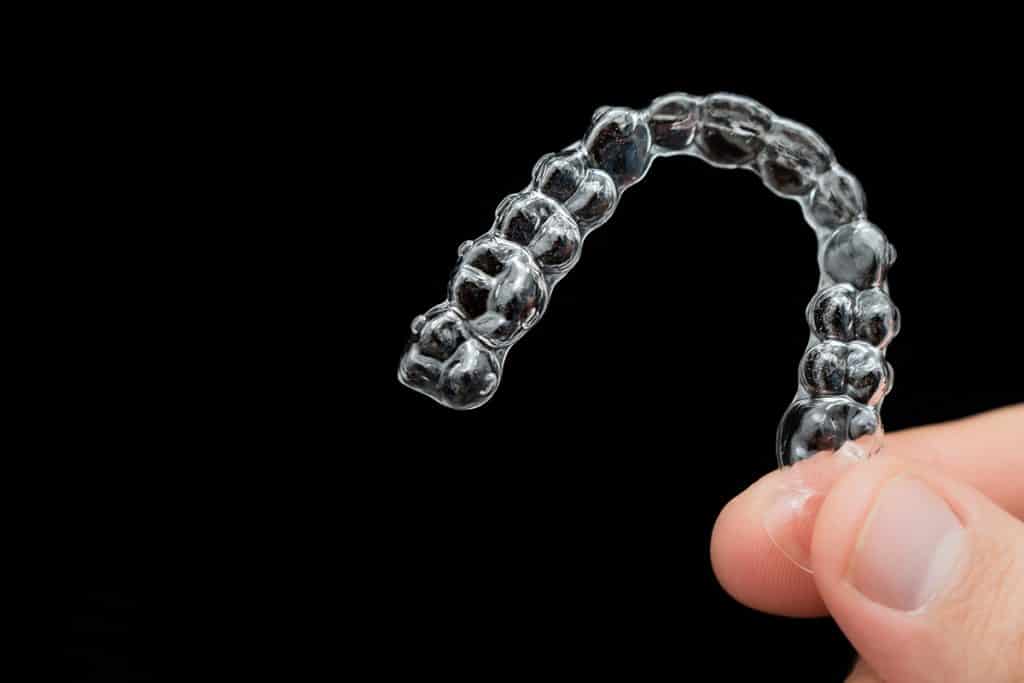 Invisalign is the latest technology in orthodontics, providing a discreet and comfortable way to straighten your teeth and align your bite. When it comes to orthodontic treatment, metal braces have been used for centuries, but not everyone is happy with their appearance while wearing them. Clear brackets provide a slightly more subtle look, but the archwire is still very visible, and they are difficult to keep clean.
Invisalign was created as an alternative to the traditional orthodontic treatment method, offering patients a different option that can be just as effective. Here's how Invisalign works.
The Invisalign Method
The Invisalign system uses clear plastic aligners to gradually shift the teeth into the proper position. The aligners fit snugly to your teeth and are virtually invisible. You'll wear a series of aligners, each for about 2 weeks, until your teeth have reached the desired position.
Benefits of Invisalign
Invisalign is in high demand due to its many benefits:
Discreet. The aligners are nearly undetectable on your teeth, allowing you to straighten your teeth discreetly.
Comfortable. The smooth plastic is comfortable and won't irritate the inside of your cheeks and lips or your tongue.
Convenient. The aligners are removable for eating and cleaning your teeth. You don't have to give up your favorite foods or use special tools for brushing and flossing.
The Invisalign Treatment Process
The process of Invisalign treatment includes the following steps:
Consultation. The first step in the Invisalign process is a consultation. We will discuss the details of Invisalign treatment to help you determine whether or not you would like to try it.
Evaluation. An evaluation of your teeth and bite will determine whether or not you are an ideal candidate for Invisalign. Patients who need mild to moderate orthodontic corrections are typically good candidates for Invisalign.
Planning your treatment. If you decide that Invisalign treatment is right for you, we begin planning your treatment. Digital images called impressions are made of your teeth and entered into a computer software program that is used to design your treatment.
Creating your aligners. A series of aligners are created that will gradually shift your teeth into proper alignment over time.
Wearing your aligners. You will be instructed on how to wear your aligners for best results. Most patients will wear each aligner for about 2 weeks, then switch the next aligner in order. You'll need to wear your aligners as much as possible, at least 22 hours a day, only taking them out to eat and clean your teeth.
Monitoring your progress. Your dentist will monitor your progress periodically and make any necessary adjustments.
Retention. Once you have worn all of your aligners and your teeth are in the proper position, you'll need to wear retainers to maintain your results over time.
Is Invisalign Effective?
Most patients find Invisalign to be highly effective at achieving the results that were expected. As long as your dentist recommends Invisalign for your individual needs, and as long as you wear your aligners as directed, your treatment should be successful. Your compliance is a key element of that success, meaning you need to wear your aligners at least 22 hours a day every day throughout your treatment.
Where Can I Get Invisalign?
Another benefit of Invisalign is that you can receive the treatment from your dentist without a referral to an orthodontist. Queens Crown Dental provides Invisalign for patients who are candidates for this orthodontic treatment. Not only will it transform your smile, it will improve the health and function of your teeth. 

Call 808-526-2800 or contact us today to learn more and schedule an appointment.
Recent Posts
Contact Us
Queen's Crown Dental
1329 Lusitana St., Suite #405
Honolulu, HI 96813
Monday | 7:30 am - 11 am
Tuesday | 8 am - 4:30 pm
Wednesday | 8 am - 4:30 pm
Thursday | 8 am - 4:30 pm
Friday | 8 am - 4:30 pm
Saturday | Closed
Sunday | Closed