Can You Treat and Cure TMJ Permanently?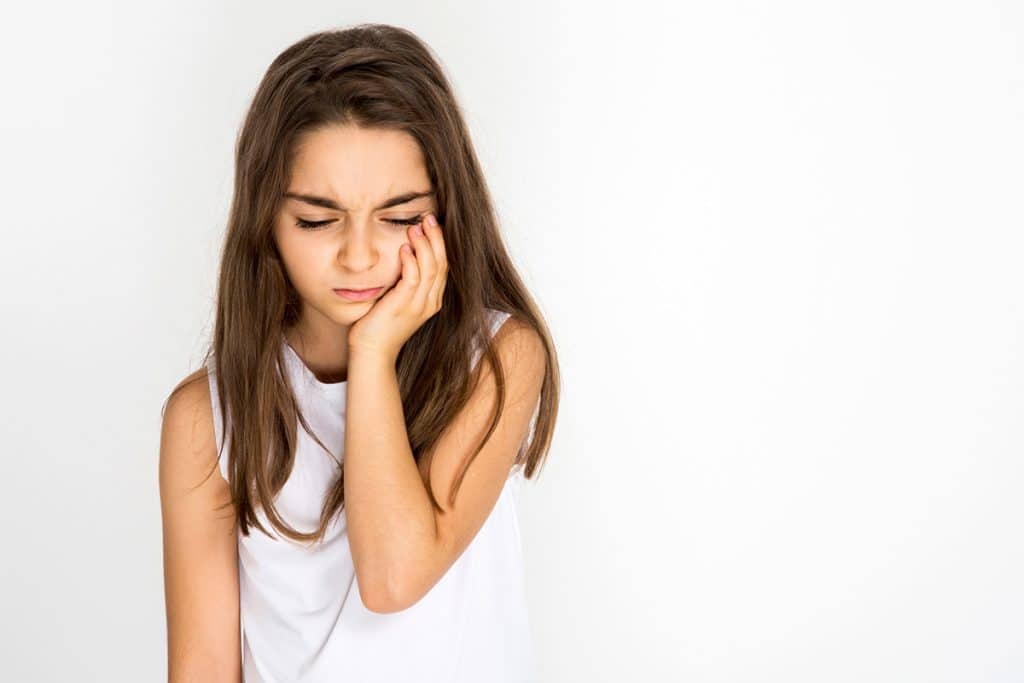 TMJ is often used to refer to TMJ disorder, a condition affecting the jaw. TMJ stands for temporomandibular joint, located on each side of the face where the lower jaw connects to the skull. This joint can become inflamed or misaligned, causing pain and limited range of motion in your jaw, among other symptoms.
How is TMJ disorder treated? Can it be permanently cured? Here's what you need to know about TMJ disorder and the treatment options available.
What is TMJ Disorder?
To understand treatment of TMJ disorder, it helps to gain a better understanding of the condition itself. TMJ disorder occurs when the temporomandibular joint becomes irritated, inflamed, misaligned, or otherwise damaged. It is a relatively common condition that ranges in severity. In mild cases the muscles and ligaments can become inflamed. In severe cases misalignment of the joint can cause the disc to slip out of place so that the bones rub together without cushioning.
What Causes TMJ Disorder?
There are a number of possible causes for TMJ disorder:
Teeth grinding. If you grind or clench your teeth, either at night or during the day, the excessive force can irritate your TMJ.
Excessive use. Constantly chewing gum, talking, singing, or even frequent yawning can overwork the TMJ.
Eating hard foods. Chewing on hard, chewy, or tough foods can put strain on your TMJ.
Chewing/biting non-food items. Chewing on pens and pencils or opening things with your teeth can cause TMJ disorder.
Injury. A blow to the face, such as an airbag from a car accident or a contact sports injury can knock the TMJ out of alignment.
Arthritis. Arthritis is a condition affecting the joints of the body, which can also include the TMJ.
Symptoms of TMJ Disorder
The following symptoms often indicate TMJ disorder:
Pain in the joint area
Pain in the facial muscles around the TMJ
Limited range of motion in the jaw
Popping or clicking sound when moving your jaw
Difficulty chewing
Ear pain
Locked jaw
Treatment for TMJ Disorder
In many cases treatment for TMJ disorder provides permanent relief of your symptoms, but not always. It is necessary to get to the source of the problem and eliminate the cause. Treatment options include:
Self treatment. There are some basic treatments you can try at home to relieve the symptoms of TMJ disorder. Apply ice to your jaw and face in the location of the TMJ. Rest your jaw as much as possible by eating soft foods and talking as little as possible. You can also take anti-inflammatory medications to relieve pain and inflammation. Many patients find relief after a few days to a week of these treatments.
Professional intervention. If self-applied treatments fail to provide long term relief, your dentist can offer other options. Steroid and Botox injections are sometimes effective against TMJ disorder. A bite splint can help realign the joint so that the inflamed tissue can heal.
Surgery. In severe cases where the disc has slipped out of place or the joint is damaged, surgery may be necessary to correct TMJ disorder.
How To Permanently Cure TMJ Disorder
The only way to permanently cure TMJ disorder is to eliminate the cause. For example, if chronic teeth grinding is the cause, wearing a night guard can absorb the force and reduce the pressure on the TMJ. If your eating habits are the cause, you may need to make some adjustments to softer foods. It is impossible to prevent all injuries, but it helps to wear the proper protective gear when playing sports. Once your symptoms are relieved and your TMJ has healed, the key to permanent cure is prevention.
When and Where to Seek Treatment for TMJ Disorder
If your TMJ symptoms are severe and self-treatment has been unsuccessful, it may be time for professional treatment. Queens Crown Dental provides a variety of treatments for TMJ disorder. We start with the least invasive options, only resorting to surgery if all else has failed. Our goal is to provide you with a permanent cure. 

Call 808-526-2800 or contact us today to learn more and schedule an appointment.
Recent Posts
Contact Us
Queen's Crown Dental
1329 Lusitana St., Suite #405
Honolulu, HI 96813
Monday | 7:30 am - 11 am
Tuesday | 8 am - 4:30 pm
Wednesday | 8 am - 4:30 pm
Thursday | 8 am - 4:30 pm
Friday | 8 am - 4:30 pm
Saturday | Closed
Sunday | Closed